---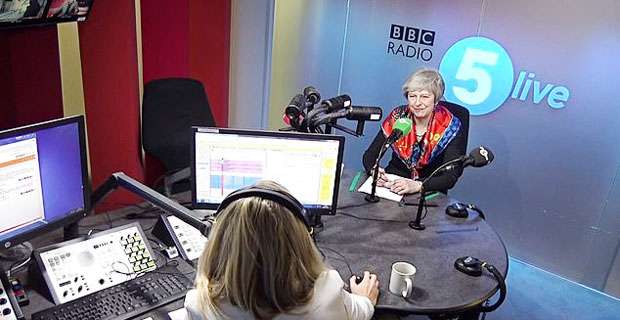 UK, (Daily Mail), 23 November 2018 - Theresa May today vowed she will not quit if MPs vote down her Brexit deal - as she dismissed Tory rebel claims that her package is worse than staying in the EU.

The Prime Minister mounted another staunch defence of the settlement she has thrashed out with Brussels, saying it is the 'right' one for the country.

In a BBC phone in, Mrs May warned that EU is not 'going to give us a better deal' if MPs vote down her settlement. Torpedoing the plan will just lead to 'more division and uncertainty', she said.

Asked repeatedly whether she will resign if she loses in the Commons - as seems inevitable - Mrs May replied: 'No. I'm focusing on ensuring that we get this deal through Parliament'.

More than half of Tory back-benchers have declared that they will vote against the deal.