---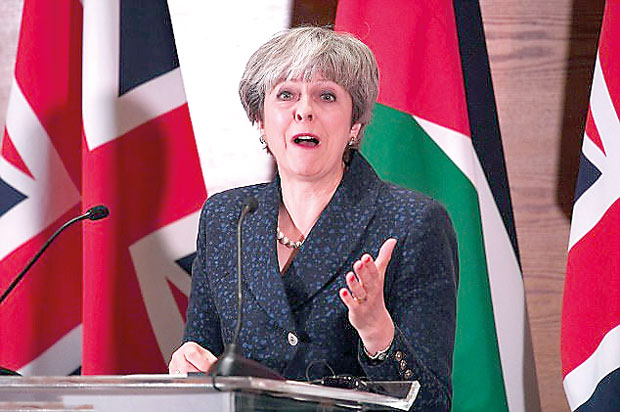 Theresa May has said the US must do more to tackle far-Right extremists as she refused to back down in her spat with Donld Trump.

The Prime Minister hit back at Mr Trump's jibe that she is not tackling terrorism in Britain as an extraordinary spat threatened to blow the Special Relationship apart.

Despite Mr Trump lashing out at her last night demanding she focus on 'Islamic terrorism taking place in the UK', Mrs May said she would not be afraid to raise concerns about such interventions.

She also did little to quell speculation that a visit from Mr Trump has now being kicked into the long grass, stressing that no date has been set.

A senior US diplomat also raised further doubts on the upcoming visit, telling the Daily Telegraph: 'The idea of a visit has obviously been floated, but not December and not January. I would not expect a Trump visit in January.'

Trump was due to visit Britain in January 2018 to officially open America's new London embassy, but the clash with May seems to have pushed any plans aside.Questioned by journalists during a visit to Jordan this afternoon, Mrs May said: "... I am very clear that retweeting from Britain First was the wrong thing to do and I think that we must all take seriously the threat that far-Right groups pose and both in terms of the terrorist threat that is posed by those groups and the necessity of dealing with extremist material which is far-Right as well.' - UK, (Daily Mail), 1 December 2017