---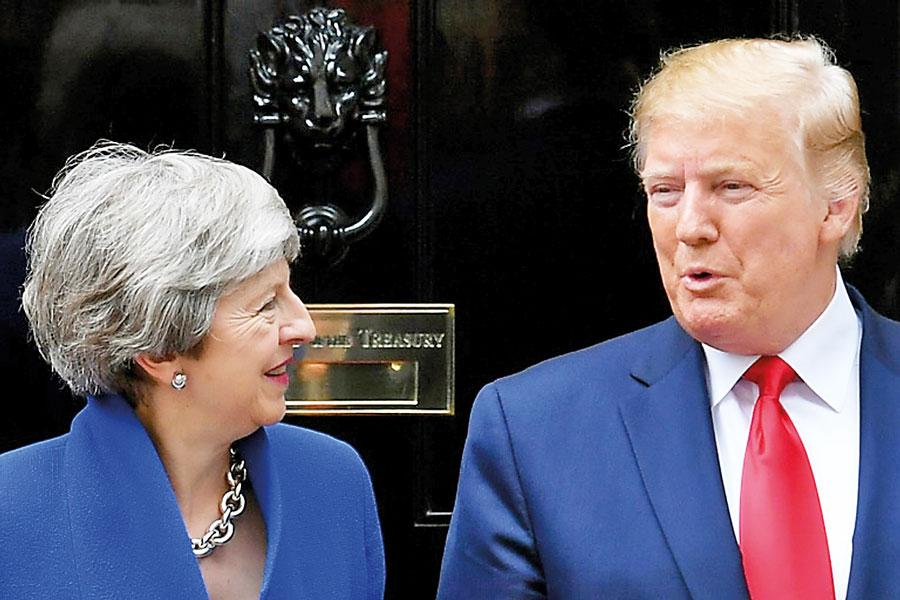 British PM Theresa May and US President Donald Trump met at a time when the 'special relationship' is being tested
LONDON (AFP), 4 June, 2019 -President Donald Trump touted a "very, very substantial trade deal" between the United States and Britain after Brexit as he met Prime Minister Theresa May on Tuesday for fraught talks held amid street protests.

He joked to the outgoing British leader that she should "stick around" and reach a much stronger economic alliance with the United States once her country finally leaves the European Union.

"I think we will have a very, very substantial trade deal. It will be a very fair deal," he told her at a meeting with business leaders and ministers, "We're going to get it done."

Trump also ignored his past criticism of May's Brexit strategy and congratulated her on doing "a fantastic job" since taking office weeks after Britain voted in June 2016 to strike its own course after more than 40 years.

They spoke as thousands took to the streets of central London to protest everything from Trump's sceptical views on climate change to his embrace