---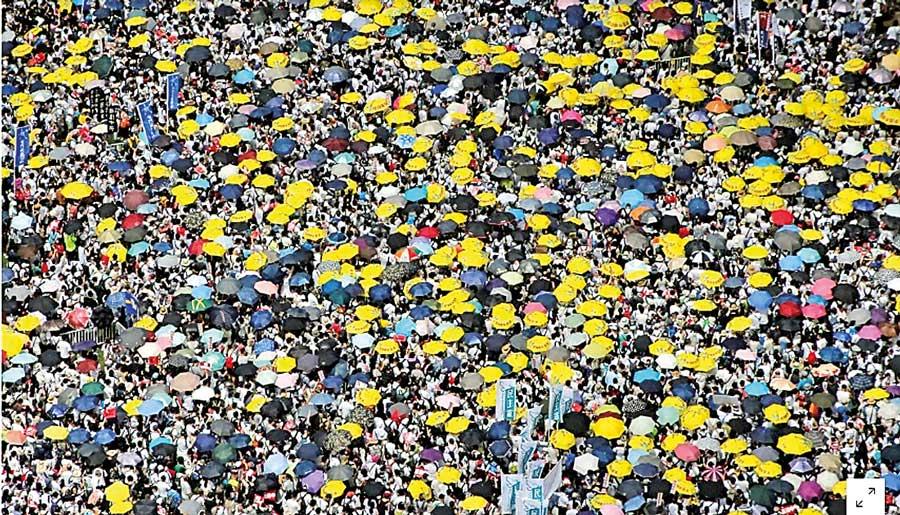 Tens of thousands of people took to Hong Kong's streets on Sunday in a last bid to block a proposed extradition law that would allow suspects to be sent to China to face trial, with police bracing for the biggest march in the city in 15 years.

Police chiefs called for public restraint, government-funded broadcaster RTHK reported, as they mobilised more than 2,000 officers for a march that organisers expect to draw more than 500,000 people.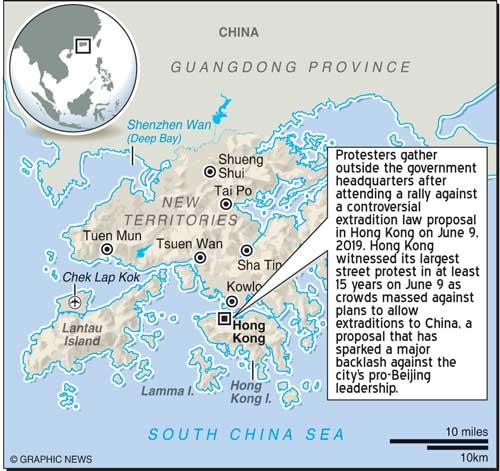 That would make it the biggest rally since a similar number turned out in 2003 to challenge government plans for tighter national security laws, which were later shelved.

Early indications suggested the crowds could reach several hundred thousand, with underground rail stations jammed with people trying to join the rally, which will start at 3 pm (0700 GMT) in Victoria Park.

Protesters who arrived early chanted "no China extradition, no evil law" while others called for Hong Kong's Chief Executive Carrie Lam to step down. One protestor held a sign reading "Carry off Carrie".

Lam has tweaked the proposals but has refused to withdraw the bull, saying it is vital to plug a long-standing "loophole".

The crowd included young families pushing babies in prams as well as the elderly braving 32 degree C (90°F) heat.
HONG KONG
(Reuters)