---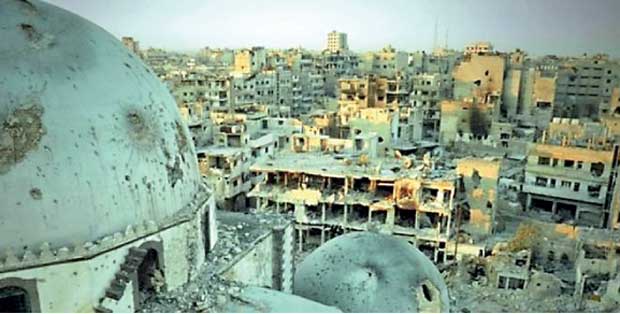 DPA, 07th AUGUST, 2017- Government forces have retaken control of Islamic State's last bastion in Syria's central province of Homs in the latest setback to the extremist militia, a monitoring group and military sources said on Sunday.

The recapture of the strategically important town of al-Sukhna in Homs late Saturday followed intense bombardment by regime and allied Russian warplanes, the Syrian Observatory for Human Rights reported. Retaking al-Sukhna allows government forces to advance on the eastern province of Deir al-Zour, which is mostly controlled by Islamic State militants.

Syrian forces, backed by Russian air power, on Sunday intensely shelled militants on a road linking al-Sukhna to Deir al-Zour, the Observatory reported.

Governnment troops and allied paramilitaries were meanwhile conducting a mopping-up operation inside al-Sukhna, the Britain-based watchdog added.

"Government forces entered the town of al-Sukhna following fierce clashes with Daesh gunmen, of whom hundreds were forced to flee towards Deir al-Zour," a pro-government military commander said earlier, using an Arabic acronym for Islamic State.