---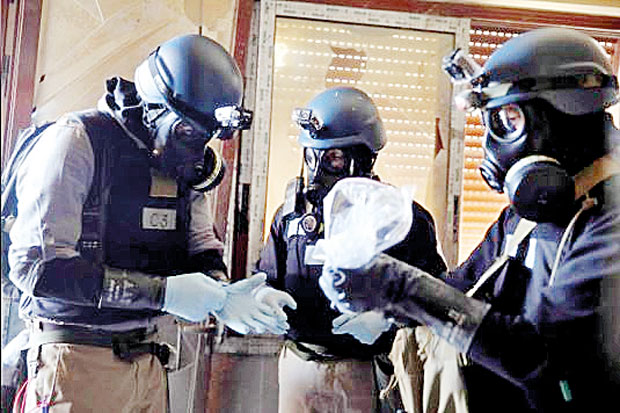 REUTERS, 02nd FEBRUARY, 2018-The Syrian government may be developing new types of chemical weapons, and U.S. President Donald Trump is prepared to consider further military action if necessary to deter chemical attacks, senior U.S. officials said on Thursday.

President Bashar al-Assad is believed to have secretly kept part of Syria's chemical weapons stockpile despite a U.S.-Russian deal under which Damascus was supposed to have handed over all such weapons for destruction in 2014, the officials said.

Assad's forces have instead "evolved" their chemical weapons and made continued occasional use of them in smaller amounts since a deadly attack last April that drew a U.S. missile strike on a Syrian air base, the officials told reporters in a briefing. Characteristics of some of those recent attacks suggest that Syria may be developing new weapons and methods for delivering poison chemicals, possibly to make it harder to trace their origin, the officials said, speaking on condition of anonymity, but they declined to provide specifics.

A deadly sarin attack on a rebel-held area in April prompted Trump to order a missile strike last year on the Shayrat air base, from which the Syrian operation is said to have been launched.