---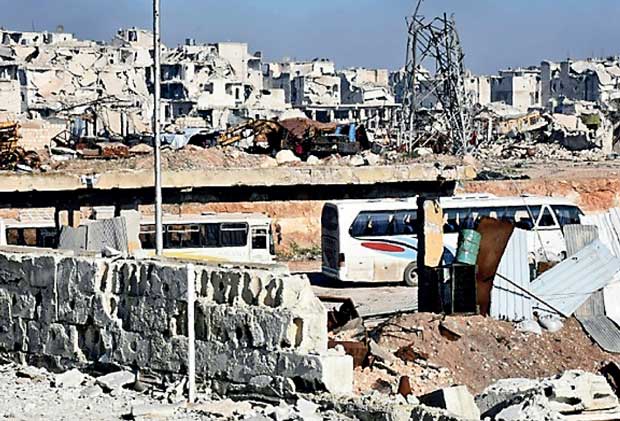 ALEPPO AFP/ Dec20, 2016- Syria's army on Tuesday urged the last remaining rebels and civilians to leave the besieged opposition enclave in Aleppo as it prepares to take full control of the devastated city.

The evacuation of Aleppo's rebel sector is seen as a pivotal moment in the nearly six-year war that has killed more than 310,000 people and triggered a major humanitarian and refugee crisis.
Following a flurry of diplomatic activity, key regime allies Russia and Iran as well as rebel supporter Turkey agreed to act as guarantors in Syria peace talks, Russian Foreign Minister Sergei Lavrov said.

They also backed expanding a ceasefire, according to Lavrov, who said the evacuation of east Aleppo should finish within "one or two days".

At least 25,000 people have left rebel districts of east Aleppo since the operation began last week, according to the International Committee of the Red Cross, which is overseeing the operation.
Thousands more were still waiting to be bused out, spokeswoman Ingy Sedky said.