---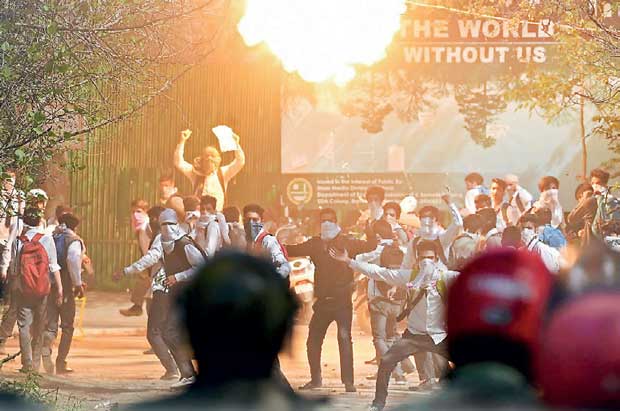 AFP, 18th APRIL, 2017-Hundreds of students clashed with government forces in Indian Kashmir during protests against a police raid on a college, as tensions ran high in the restive region.

Around 100 students were injured as police used batons and tear gas to try to quell the protests, which broke out in the main city of Srinagar before spreading to other parts of the Kashmir valley.
Teenagers in school uniform and women students wearing white headscarves were among the protesters, who chanted anti-India slogans and threw stones at government forces.

A student union had called for protests after police on Saturday tried to raid a college in the southern district of Pulwama to round up suspects in recent violent demonstrations, sparking clashes in which at least 60 students were injured.

Indian-administered Kashmir has been tense since April 9, when eight people were killed by police and paramilitary troops during election day violence.