---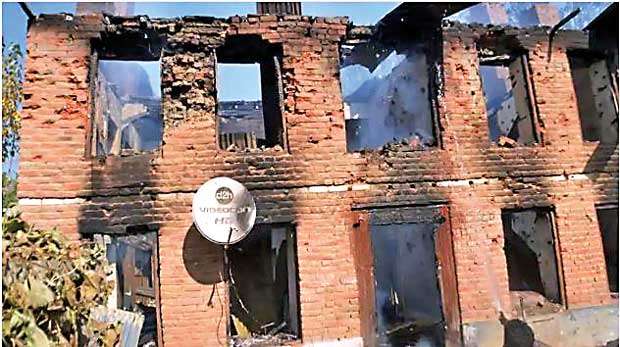 Hindustan Times(Srinagar), Oct 22, 2018 - Seven civilians were killed in Kashmir's Kulgam in an explosion at the site of a gun battle between militants and security forces after the encounter ended with the death of the three Jaish-e-Mohammed members, the police said.

Police spokesperson Manoj Kumar said the civilians were killed by "stray explosives" after they rushed to the encounter site, despite a warning by security forces. Locals earlier arrived at the spot and began shouting slogans and throwing stones at the troops after they heard about the ongoing encounter, the police said.

The three militants were killed in a house after the gunfight broke out early on Sunday after security forces began a cordon-and-search operation following reports of the presence of militants in Laroo village. The police said once the firing stopped, local residents went too close to the encounter site before security forces could sanitise the area.

Kumar said civilians had been advised to stay away from the spot. "They didn't listen and visited the spot immediately after the forces withdrew... Some explosive substance went off resulting in injuries to civilians," the spokesperson said.