---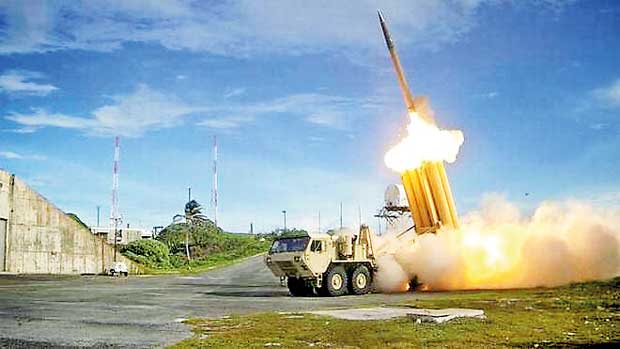 THE HINDU, 03rd NOVEMBER, 2017-The U.S. agency tasked with protecting the country from missile attacks is scouting the West Coast for places to deploy new anti-missile defenses, two Congressmen said on Saturday, as North Korea's missile tests raise concerns about how the United States would defend itself from an attack.

West Coast defenses would likely include Terminal High Altitude Area Defense (THAAD) anti-ballistic missiles, similar to those deployed in South Korea to protect against a potential North Korean attack.
The accelerated pace of North Korea's ballistic missile testing program in 2017 and the likelihood the North Korean military could hit the U.S. mainland with a nuclear payload in the next few years has raised the pressure on the United States government to build-up missile defenses.

On Wednesday, North Korea tested a new type of intercontinental ballistic missile (ICBM) that can fly over 13,000 km, placing Washington within target range, South Korea said on Friday.

Congressman Mike Rogers, who sits on the House Armed Services Committee and chairs the Strategic Forces Subcommittee which oversees missile defense, said the Missile Defense Agency (MDA), was aiming to install extra defenses at West Coast sites. The funding for the system does not appear in the 2018 defense budget plan indicating potential deployment is further off.