---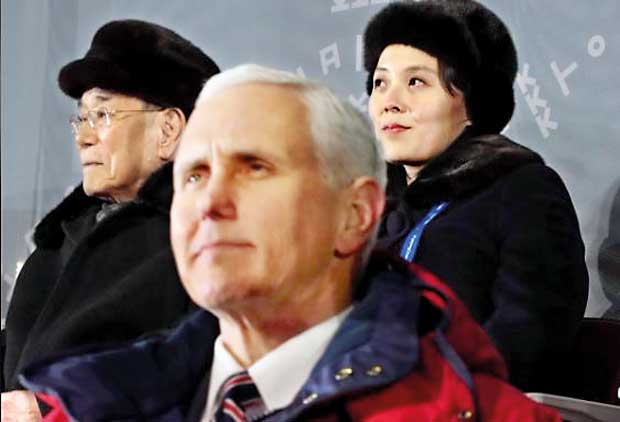 REUTERS, 12th FEBRUARY, 2018
The United States may be looking more favourably at diplomatic engagement with North Korea, possibly holding dialogue, as South Korea pushes forward with plans to establish grounds for a rare summit between the two Koreas.

Vice President Mike Pence said in a newspaper interview the United States and South Korea had agreed on terms for further diplomatic engagement with North Korea, first with Seoul and then possibly leading to direct talks with Washington without pre-conditions.

The prospect of talks comes after months of tension between Pyongyang, Seoul and Washington over North Korea's nuclear and missile programmes, with U.S. President Donald Trump and North Korean leader Kim Jong Un trading insults and threats of destruction amid tightening sanctions from the
United Nations.