---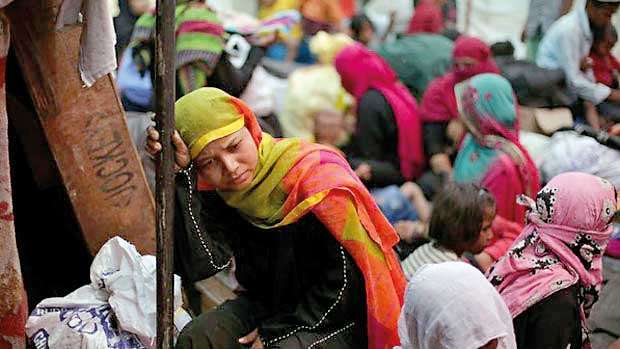 DPA, 04th OCTOBER, 2018- India deported seven Rohingya men to Myanmar on Thursday amid protest by human rights groups.
The handover took place hours after India's Supreme Court rejected a plea by attorney Prashant Bhushan to let the seven men stay in India as they feared reprisals in Myanmar.

The men came from Myanmar's Rakhine state, where the government launched a brutal military crackdown in August 2017.

"The human rights situation in Myanmar has deteriorated completely. Returning them to Myanmar puts them at grave risk of serious human rights violations & violates customary international law," Amnesty International India tweeted.

"It's unfortunate that SC [Supreme Court] has allowed the Govt to deport 7 Rohingya refugees to Myanmar despite all UN & International human rights organizations saying that Myanmar has committed genocide against Rohingyas," Bhushan said on Twitter.

He added that sending them back to Myanmar "would make them liable to torture and murder."

The men were repatriated after reconfirming their willingness to return, the Ministry of External Affairs said in a statement. The identity of the men had been established with the assistance of the government of Myanmar, it added.