---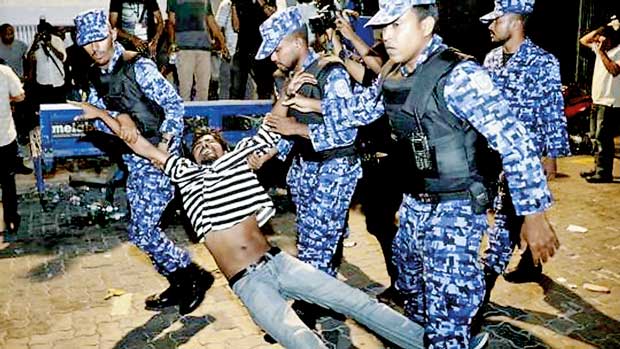 HINDUSTAN TIMES, 12th FEBRUARY, 2018-Two arrested Supreme Court justices and a former president had been plotting to overthrow the government of the Maldives, officials in the Indian Ocean nation said, announcing they had found more than $200,000 in suspicious money in searches since a state of emergency was declared last week in the high-end tourist haven.

Lawyers and opposition leaders quickly rejected the accusations, saying President Yameen Abdul Gayoom was using the state of emergency to weaken his political opponents. "A proper investigation would not hide under cover of the State of Emergency, or shy away from the clear light of rule of law," Maumoon Hameed, the lawyer for former dictator Maumoon Abdul Gayoom, wrote on Twitter.
Gayoom, now an opposition leader, was among a group of prominent Maldivians arrested last week.
Hamid Abdul Gaffoor, a spokesman for the opposition Maldivian Democratic Party, dismissed the accusations. "All you can say is that it's a big joke," he said.