---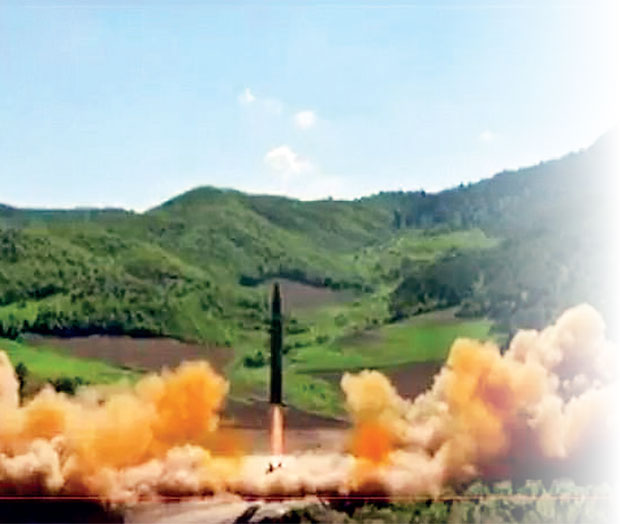 North Korea on Tuesday said it had tested an intercontinental ballistic missile (ICBM), prompting US experts to say the device could reach Alaska.

The launch, which came as the United States prepared to mark its Independence Day, triggered a Twitter outburst from President Donald Trump who urged China to 'put a heavy move' on North Korea to 'end this nonsense once and for all'.

The North has long sought to build a rocket capable of delivering an atomic warhead to the continental United States - something that Trump has vowed 'won't happen'.

The launch marks a grave new phase in the country's decades-long weapons programme.
Foreign Ministry spokesman Geng Shuang said UN Security Council resolutions had clear rules on North Korea's missile launches and China opposed it going against those rules. He was speaking at a daily news briefing.

The 'landmark' test of a Hwasong-14 missile was overseen by leader Kim Jong-Un, an emotional female announcer said on state Korean Central Television. It reached an altitude of 1741 miles (2,802 kilometres) and flew 580 miles (933 kilometres) for 39 minutes, she added.

'The test-fire was conducted at the highest angle and did not have any negative impact on the safety of neighbouring countries,' Ri said.
N. Korea, (Daily Mail), 4 July 2017