---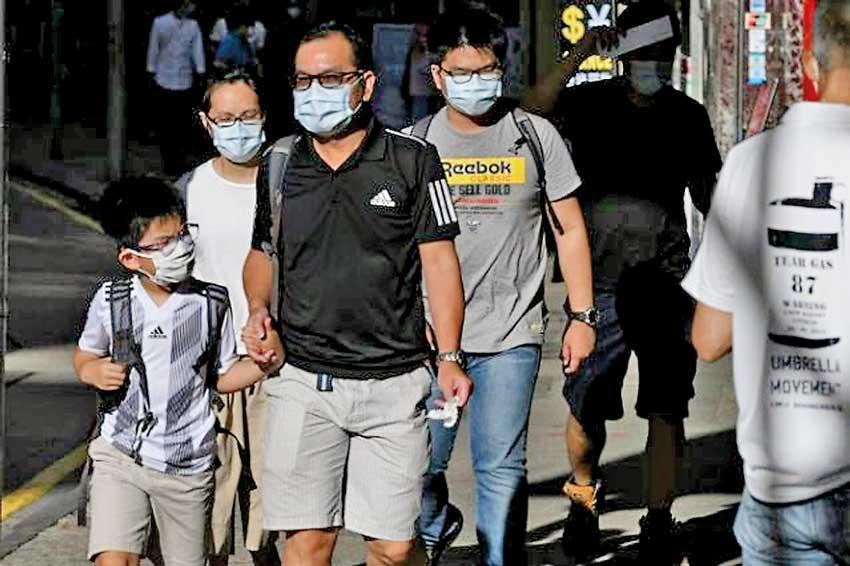 Recorded deaths from the coronavirus neared 650,000 on Monday as the disease surged back at hotspots in Asia, Europe and the Americas, prompting renewed restrictions, targeted lockdowns and compulsory mask-wearing orders.

Australia has been rocked by its deadliest surge since the start of the pandemic, Hong Kong is experiencing record daily numbers and Spain's caseload has tripled in the last fortnight.

With the new surges prompting some states to mull new border closures, the World Health Organization advocated instead for well-studied localised strategies.

"Continuing to keep international borders sealed is not necessarily a sustainable strategy for the world's economy, for the world's poor, or for anybody else," Michael Ryan, WHO emergencies director, told journalists in a virtual briefing.

A "global one-size-fits-all policy" is impossible because outbreaks are developing differently in different countries, he added. The WHO also said Monday that experts would meet this week to discuss downgrading COVID-19's emergency status, six months after it was declared.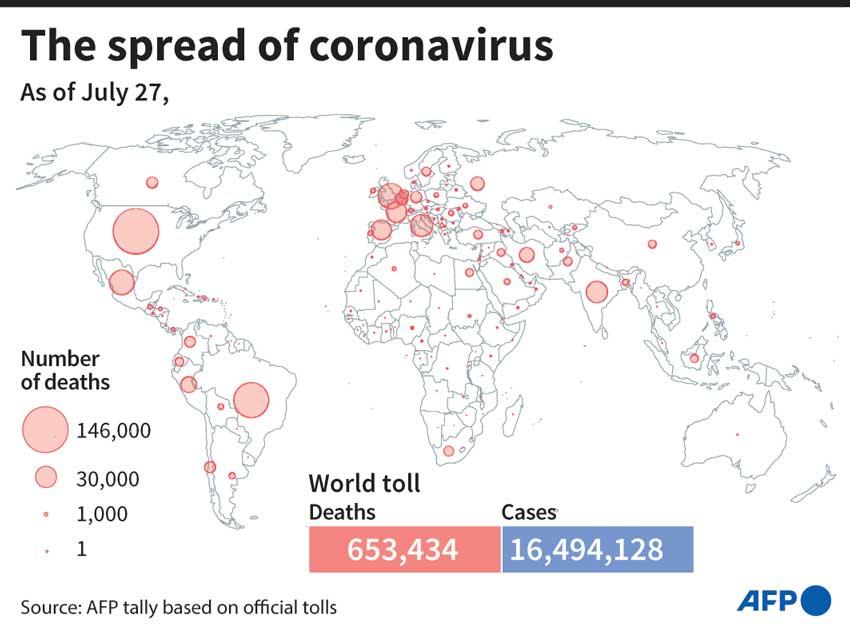 China reported its highest number of coronavirus cases in three months, part of a worrying swell of second and third-wave infections that are hitting Asia and Europe. Indonesia confirmed its 100,000th coronavirus case as the Red Cross warned that the health crisis in the world's fourth most populous country risked "spiralling out of control".

New infections have also snowballed in Hong Kong, which seemingly had a lid on local transmissions for weeks.
Now everyone in the densely populated territory must wear masks in public from this week, authorities said as they unveiled the city's toughest social distancing measures yet.

For its part, Belgium announced tougher measures against the virus after recording 1,952 new cases over the past week, a more than 70 percent increase over the previous week.
AFP, 27TH JULY, 2020