---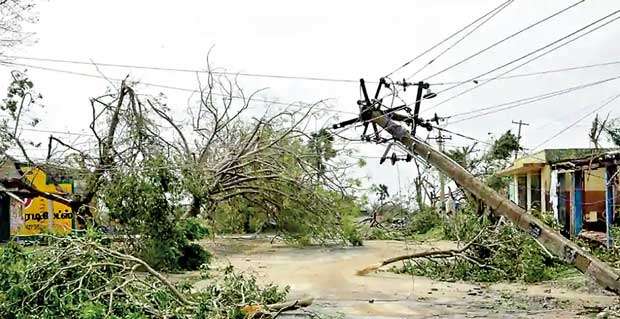 NEW DELHI AFP Nov18, 2018- The death toll from a cyclone that battered India's eastern coast has reached 33, a disaster official said Sunday, as authorities assessed the damage caused by the powerful storm.

Cyclone Gaja, which packed winds of up to 120 kilometres (75 miles) per hour, had barrelled into Tamil Nadu state after hitting the coast on Friday.

Thousands of trees were felled by winds that destroyed homes and hundreds of thousands were forced to flee to shelters.

"So far 20 men, 11 women, and two children have died due to the cyclone," said an official with the state disaster management authority, who asked not to be named as he was not authorised to speak to media.

"As of now 177,500 people are housed in over 351 camps. Thousands of trees have been uprooted and livestock has also been badly affected," he told AFP.

Chief Minister Edappadi Palaniswami, who has announced compensation of $14,000 each to the families of victims, said most deaths were caused by flooding, house collapses and electrocution.

A Navy helicopter and two ships have joined relief efforts in the state, the local government said.