---
Barcelona, (Daily Mail), 28 July 2017 - At least 48 people have been injured in a train crash in Barcelona.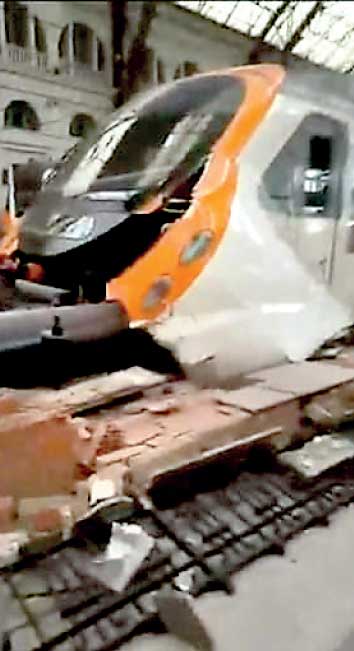 Five of the wounded, including the train driver, are said to be in a serious condition.
The shocking accident happened just after 7am local time on Friday at Barcelona's Franca train station, one of the busiest in the city. The front of the train was badly damaged after it smashed into a buffer as it arrived from the village of San Vicente Calders around 50 miles away. The accident coincided with the beginning of a national rail strike.

Hundreds of trains were cancelled after trade union members promised to stop working between midnight and 11pm Friday.

Local reports said at least 18 people had been taken to hospital.Witnesses said a block of metal that formed part of the buffer ended up more than six feet inside the front carriage. Firefighters rushed to the scene along with police and paramedics. The area where the accident happened has been cordoned off. The conductor was reported to be in a state of shock afterwards.