---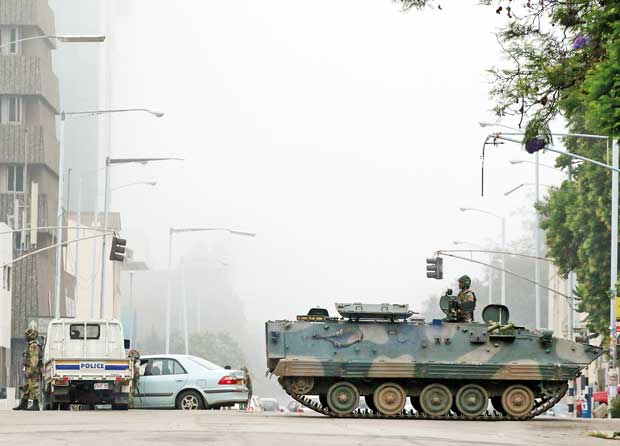 Zimbabwe's military seized power early on Wednesday targeting "criminals" around President Robert Mugabe but gave assurances on national television that the 93-year-old leader and his family were "safe and sound".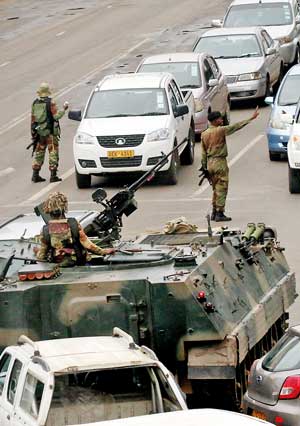 Soldiers and armoured vehicles blocked roads to the main government offices, parliament and the courts in central Harare, while taxis ferried commuters to work nearby, a Reuters witness said. "We are only targeting criminals around him (Mugabe) who are committing crimes that are causing social and economic suffering in the country in order to bring them to justice," Zimbabwe Major General SB Moyo, Chief of Staff Logistics, said on television.

"As soon as we have accomplished our mission, we expect that the situation will return to normalcy."
Neither Mugabe nor his wife Grace, who has been vying to succeed her husband as president, have been seen or heard from.

Zimbabwe's opposition Movement for Democratic Change called for a peaceful return to constitutional democracy, adding it hoped the military intervention would lead to the "establishment of a stable, democratic and progressive nation state".

The leader of Zimbabwe's influential liberation war veterans called for South Africa, southern Africa and the West to re-engage Zimbabwe, whose economic decline over the past two decades has been a drag on the southern African region.
REUTERS, 15th NOVEMBER, 2017