---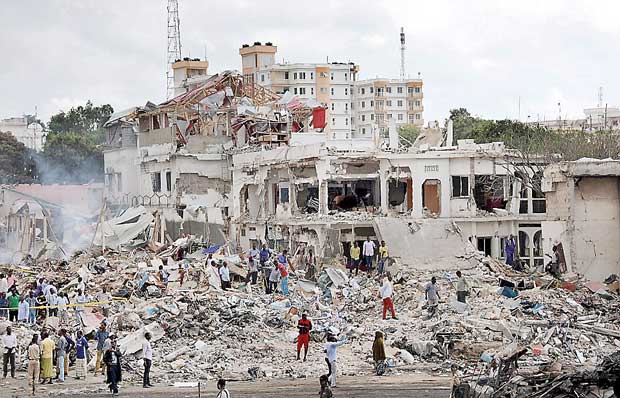 Mogadishu, (Daily Mail), 15 October 2017 -
The death toll from the most powerful bomb blast witnessed in Somalia's capital rose to 231 with at least 275 injured, making it the deadliest single attack ever in the African nation, police and hospital sources said.

Doctors struggled to assist horrifically wounded victims, many burnt beyond recognition. Officials feared the toll would continue to climb from Saturday's truck bomb that targeted a busy street near
key ministries.

Ambulance sirens still echoed across the city as bewildered families wandered in the rubble of buildings, looking for missing relatives. President Mohamed Abdullahi Mohamed declared three days of mourning and joined thousands of people who responded to a desperate plea by hospitals to donate blood for the wounded victims.