---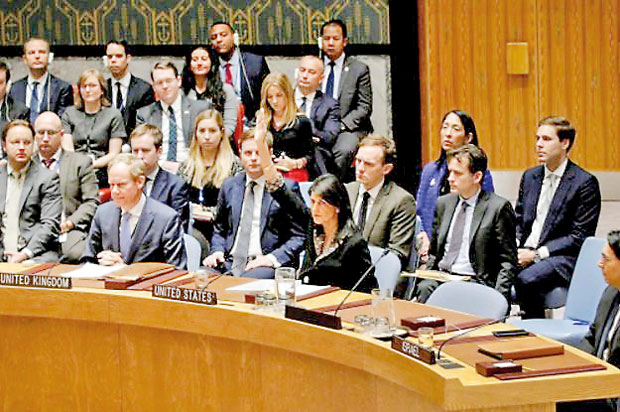 THE HINDU, 20th DECEMBER, 2017
The 193-member United Nations General Assembly will hold a rare emergency special session on Thursday at the request of Arab and Muslim states on U.S. President Donald Trump's decision to recognize Jerusalem as Israel's capital, sparking a warning from Washington that it will "take names."

Palestinian U.N. envoy Riyad Mansour said the General Assembly would vote on a draft resolution calling for Trump's declaration to be withdrawn, which was vetoed by the United States in the 15-member U.N. Security Council on Monday.

The remaining 14 Security Council members voted in favour of the Egyptian-drafted resolution, which did not specifically mention the United States or Trump but which expressed "deep regret at recent decisions concerning the status of Jerusalem."

Mansour said on Monday he hoped there would be "overwhelming support" in the General Assembly for the resolution. Such a vote is non-binding, but carries
political weight.