---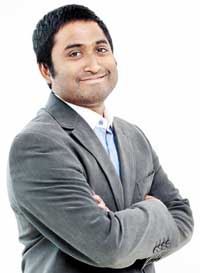 Dr. Danushka Bollegala will deliver a keynote speech at the 10th Asia-Pacific Symposium on Information and Telecommunication Technologies (APSITT) to be held at Cinnamon Lakeside, Colombo, on August 4th.

The symposium is sponsored by the Institute of Electronics, Information and Communication Engineers (IEICE), Japan.

His keynote speech titled "Artificial Intelligence – Done and Dusted?" will touch the recent advances in Artificial Intelligence (AI) such as deep learning and its many success stories.

Dr. Bollegala is a Senior Lecturer (Associate Professor) at the University of Liverpool, UK. He obtained his PhD from the University of Tokyo, and has published over 70 scientific papers in major international venues in AI such as the International Joint Conferences on AI (IJCAI) and the national conference of the Association for the Advancement of AI (AAAI).