---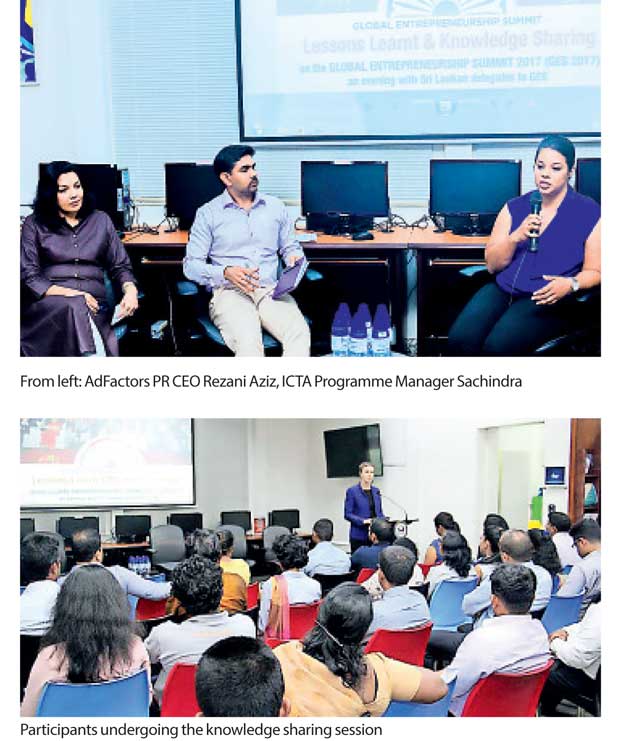 On December 14th, the United States Embassy in Sri Lanka together with the Information and Communication Technology Agency of Sri Lanka (ICTA) organised a lessons-learnt and knowledge sharing session at the American Center in Colombo on the Global Entrepreneurship Summit (GES) 2017 that was held in India last month.
The delegates who represented Sri Lanka shared the knowledge gained from the summit with the startup ecosystem in Sri Lanka.

Global Entrepreneurship Summit is an annual conference organized by the State Department of USA. This year, the conference was co-hosted by India from November 28th to 30th 2017.

The summit was previously co-hosted by countries such as Malaysia, Turkey, Kenya and Morocco.