---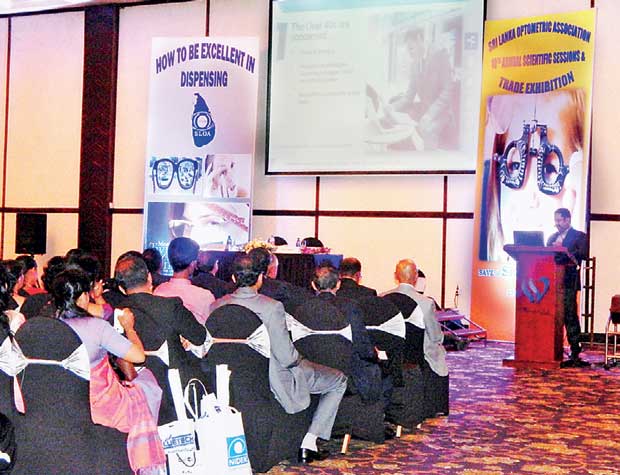 The annual scientific sessions and expo of Sri Lanka Optometrist Association (SLOA) was held for the 10th consecutive year at Waters Edge on August 28th.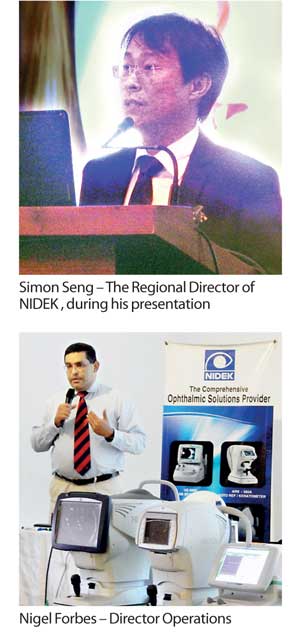 Under the theme of "Save a sight, light a life", the conference attracted more than 200 SLOA members and world renowned Clinical and Industry experts who shared their knowledge on latest technological innovations, advanced instruments and applications.
Premium International ( Pvt ) Ltd., a leading innovative and integrated healthcare solutions provider in Sri Lanka supported the event, once again together with their partner NIDEK Co. Japan. Simon Seng – The Regional Director of NIDEK was a key note speaker who addressed the audience and demonstrated the latest NIDEK "Tonoref III" and "US 4000".
Premium International also held an Advanced Technical Workshop on Ophthalmic Solutions for Optometrists. This half day session was held at Excel World on the 29th of August. Participants obtained "hands on" experience OPD Scan III, Tonoref III, AL Scan and US 4000. All those who attended this advanced workshop were given a Certificate of Participation.