---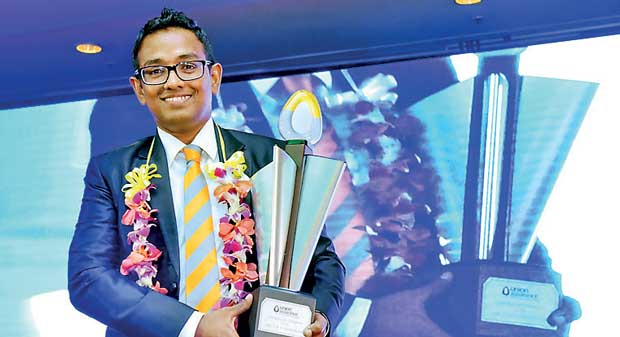 Union Assurance successfully concluded its first ever offshore Annual Awards ceremony by revolutionizing the history along with setting new trends within the Sri Lankan Insurance Industry.
With the clear aim of achieving and celebrating 'Success Beyond Borders', the main flagship event was held in Kuala Lumpur, Malaysia at Hotel Istana on 19 June from 4:30p.m. onwards. The concurrent local event was organised at Cinnamon Grand, Colombo.
The Malaysian event was digitally connected through live steaming at the Cinnamon Grand, Colombo event which was graced by the CEO, top management along with the employees and the sales team of the company. The event was also available on all social media platforms of Union Assurance which allowed all our customers, partners and other stakeholders to join us live in Kuala Lumpur Malaysia The first ever annual awards ceremony of this calibre was organized to give away extra recognition and rewards to the outstanding contributions of the top performers of the company. 33 categories of awards were given away and the pinnacle award, 'Champion of Champions Award' was awarded to Kalum Jayasinghe. This is the second time Jayasinghe won the title in his career at UA.
Marketing & Distribution General Manager Dharshana Amarasinghe sharing his thoughts at the event stated that "Union Assurance has continued its 30 year journey embracing new technology, digital initiatives and being one of the most innovative insurance companies in the industry. We as a company continue to raise the bar for ourselves by lifting our own benchmark to be the 'Benchmark Insurance Company' in Sri Lanka. As a result, for the first time in the 30 year history of UA, we decided to hold the annual awards in Malaysia and 'go beyond borders' to give a new experience for the sales force of UA. This was a first of its kind experience in the Insurance Industry of Sri Lanka."
UA Annual Awards 2016 was concluded with the sound of appreciation and achievement while spreading the vibes of celebrating 'Success
Beyond Borders'.