---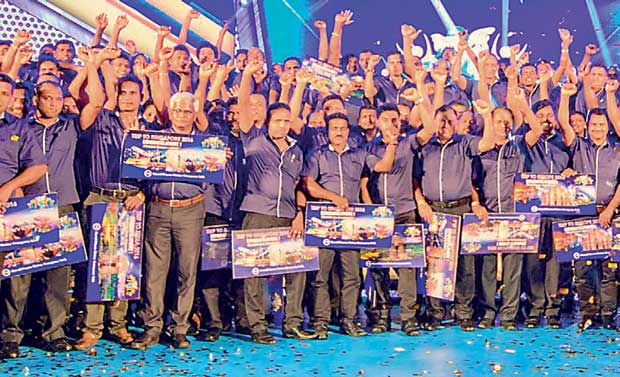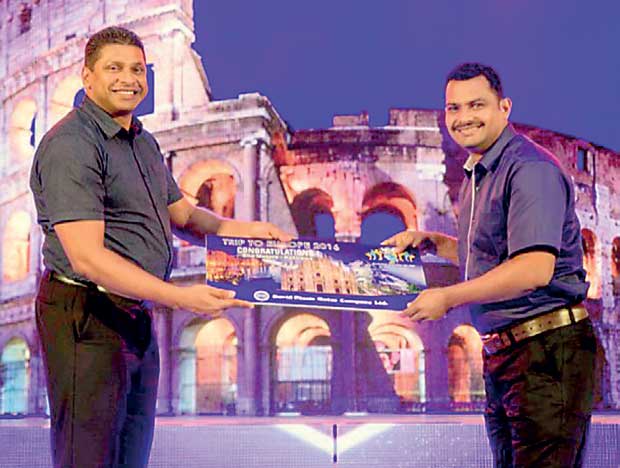 David Pieris Motor Company Limited Managing Director Kushantha De Silva (left) presenting a tour package to an award-winning spare parts dealer during the annual spare parts dealer and distributor convention at Water's Edge
David Pieris Motor Company Limited (DPMC), the largest automotive company in Sri Lanka, recently held its annual spare parts dealer and distributor convention at Water's Edge which saw the participation of over 400 top dealers and distributors from across the country.
The event featured an extravaganza of entertainment and hospitality. The highlight was no doubt the recognition of nearly 300 top dealers and distributors with all-expenses paid trips to Europe, China, Vietnam, Singapore, Dubai and India as well as staycations in luxury hotels in Sri Lanka.
The top dealers were selected based on criteria such as achievements in sales targets, dedicated staff performance and customer service. In addition, long- standing dealers and third generation dealers were also recognized and presented with gold medals and awards.