---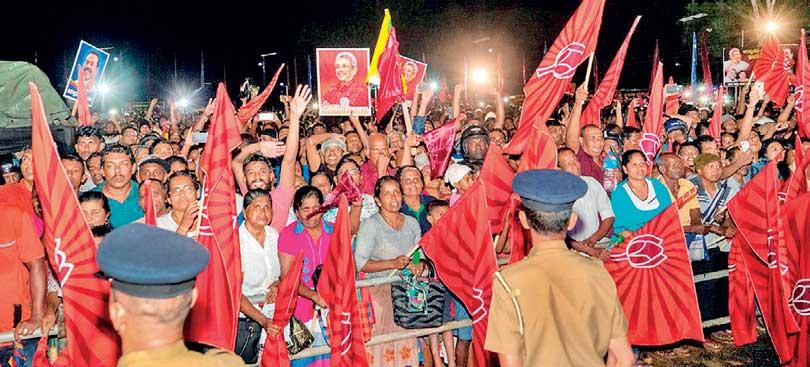 '
Committed to bolstering intelligence apparatus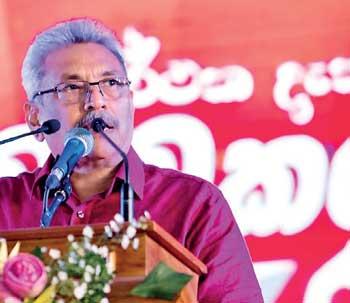 By Lahiru Pothmulla
Addressing a rally held last Saturday at Negombo, SLPP presidential candidate Gotabaya Rajapaksa assured he would not allow the scourge of extremism and terrorism to raise its ugly head again in Sri Lanka.
He said they were committed to strengthening the intelligence apparatus while ensuring those responsible for the dastardly Easter Sunday attacks would be brought to justice.
"We will restore diluted security and intelligence. As the Cardinal requested, we will appoint a presidential commission to probe the Easter Sunday carnage. During the Rajapaksa regime, we had a special unit dedicated to mitigating extremist terrorism," he said, while accusing the incumbent government of sending officers of this special unit abroad and then closing down the operation.

"It was immediately after this decision that the Easter Sunday bombs went off. Although the government had all information and prior warnings of the attacks, it was unable to prevent the bloodbath. Later, the government failed to come up with a proper plan to find those responsible and to prevent such incidents from repeating," he said.