---
The UNP wanted the polls held according to the PR system. The opposition wanted it held under the new system. The new system has several issues. Only part of it has been approved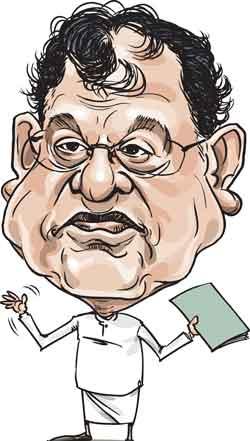 By Yohan Perera and Ajith Siriwardana
Provincial Council elections had to be postponed because the opposition insisted that the polls should be held under the mixed electoral system, House Leader and Minister, Lakshman Kiriella told Parliament yesterday.
He said this when this matter was discussed in Parliament.

"The UNP wanted the polls held according to the PR system. The opposition wanted it held under the new system. The new system has several issues. Only part of it has been approved. Although it is possible to hold the polls under the PR system, there too the Act has to be amended. Elections would have been held six months ago if it was held under the PR system. We don't want to postpone the polls. Our PC members are asking us when the polls will be held. Let us ask the President what he thinks about it and then decide," the minister said.
Our PC members are asking us when the polls will be held. Let us ask the President what he thinks about it and then decide,"