---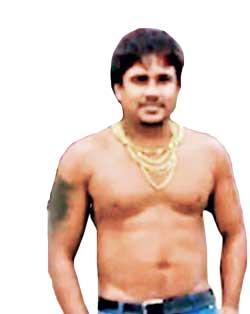 By Darshana Sanjeewa Balasuriya
Police yesterday said they are yet to receive any reliable confirmation regarding reports about the alleged death of underworld figure Chandana Lasantha Perera alias 'Angoda Lokka' in India.
They said there was suspicion that this could be a ploy by him to return to the country in disguise and flee to another country.

Police Spokesman Jaliya Senaratna said despite rumours that 'Angoda Lokka' was killed, no legal information has been reported by the police so far.
He said Lasantha Perera was a wanted suspect and they received information that he had gone abroad.

According to unofficial reports, 'Angoda Lokka' had been reportedly killed by poisoning in India early this month.

It was reported that brainwashed Mulleriyawe Raththaran's wife who was living with Angoda Lokka in India had allegedly poisoned him on July 3.