---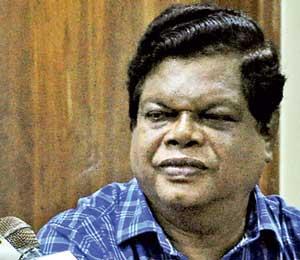 By Sandun A. Jayasekera
The government made a request yesterday to boarding house owners, those who have rented out houses, buildings for business purposes and school van drivers to charge only half of the monthly rent at least for April and May as both parties have been severely affected from the Covid-19 pandemic and its after effects on the economy.
Minister Bandula Gunawardana said the government was fully aware of the financial constraints brought about by the viral infection on the public, but make the request to charge only half of the rent because the landlord as well as the tenant must survive this unexpected disaster. "Landlords, school van and bus operators should understand that tenants, business establishments and users of their transport facilities did not have any income in April and May and those who work at private sector establishments received only half of the salary. Parents of schoolchildren have to pay the school van or bus fee for these months without getting any service from vans and buses. Therefore, they should be charged only half the amount. That is the view of the government," Minister Gunawardana said.

The minister also requested to charge only half month's boarding fees for higher education students and professionals who are boarded in Colombo and the suburbs. Ownersa are requested to charge only half the monthly rent from them and those who have rented outlets and shops, he added.

Minister Gunawardana also said the state-owned enterprises have been subjected to financial difficulties during this disaster period and were facing problems such as paying salaries.

It was decided to provide financial facilities to public enterprises such as Sathosa, Janatha Estate Development Board and State Engineering Corporation.