---
was quoted saying that he is more dangerous than Covid-19
He had killed 2000 to 3000 Sri Lankan soldiers in one night at Elephant Pass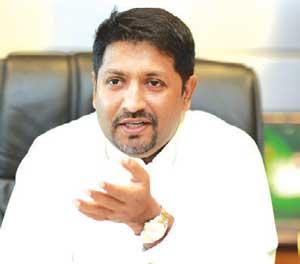 By Yohan Perera
Former Deputy Minister Vinayagamoorthy Muralitharan alias Karuna Amman had challenged the rule of law in Sri Lanka by stating that he had killed 2,000 to 3,000 soldiers in Elephant Pass and another 2,000 in Kilinochchi, former State Minister of Defence Ruwan Wijewardene said yesterday.
"We vehemently condemn this statement made by Karuna Amman," Mr. Wijewardene said.

"People such as these talk of patriotism in the South but talk of killing Sri Lankan soldiers when they go to the North, and we pity these persons," Mr. Wijewardene told a public gathering in Attanagalla.

"This statement of Karuna who is backing President Gotabaya Rajapaksa has created a controversial situation," he added.

Mr. Muralitharan was quoted saying that he is more dangerous than Covid-19. He had killed 2000 to 3000 Sri Lankan soldiers in one night at Elephant Pass when he was in the LTTE. Thousands were killed in Kilinochchi as well. He said the Karaitivu Pradeshiya Sabha Chairman was correct in saying that he is worse than Covid-19.
People such as these talk of patriotism in the South but talk of killings when they go to the North