---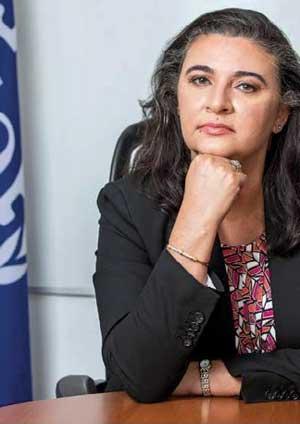 International Labour Organisation (ILO) country head Sri Lanka and Maldives Simirin Singh has lauded the government for the steps taken to ensure the safety of the Sri Lankan workers during COVID-19 crisis.
Ms. Singh expressed her satisfaction on steps taken by Sri Lanka to ensure the welfare when she met Minister of Skills Development Labour Relations and Employment Dinesh Gunawardena in the ministry yesterday.
She expressed her satisfaction on the payment of salaries, steps taken to ensure job security and health facilities, a press release from the ministry said.

Minister Gunawardena and the ILO country head had discussed ways and means to ensure the welfare of Sri Lankans expatriates workers. Commissioner General of Labour A. Wimalaweera and Secretary to the Ministry of Skills Development Labour Relations and Employment Sarath Abeygunawardene also participated in the meeting.