---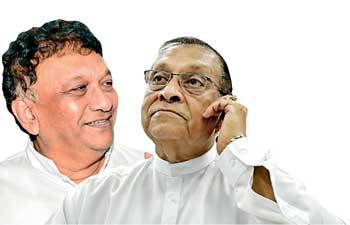 By Yohan Perera and Ajith Siriwardana
The Chairman of the Parliamentary Select Committee, which has been appointed to inquire into the Easter Sunday attacks is free to make its proceedings open to the media, Speaker Karu Jayasuriya told Parliament yesterday.
He said this when a few government MPs including the House Leader Lakshman Kiriella requested that the PSC proceedings be opened to media so that there would be transparency and accountability.

"We want you to make the proceedings open to media as we have nothing to hide," Mr. Kiriella said. "The PSC chairman is free to make its proceedings open to media. He has to decide," the Speaker said.

MP Ashu Marasinghe said there were some loop holes in the Standing Orders which could prevent the PSC sittings opened to media. "The PSC Chairmen will become helpless if the looop holes prevent the media from covering the proceedings. As such something should be done about it," he said.

The Speaker assured that the media would be allowed to cover the PSC sittings.
He said this when a few government MPs including the House Leader Lakshman Kiriella requested that the PSC proceedings be opened to media so that there would be transparency and accountability