---
Childhood vaccination must be resumed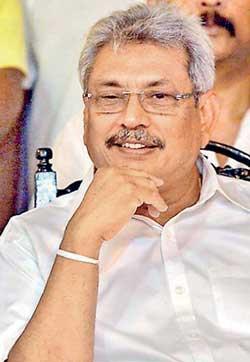 President Gotabaya Rajapaksa said Sri Lanka was keener than ever to safeguard its success in disease control over the past 30 years and was also ready to share the country's success story and best practices with the global community.
The President said this at the virtual 'Global Vaccine Summit 2020' which took place on Thursday to raise US$7.4 billion to distribute vaccines to combat infectious diseases such as malaria, cholera, measles and HIV/AIDS in some of the poorest countries of the world over the next five years.
The Summit was organised with the participation of the UK, Bill and Melinda Gates Foundation, GAVI-the Vaccine Alliance, the United Nations, foundations, public sector and the civil society.

President Gotabaya said every child born in Sri Lanka enjoys the right to easy and equitable access to quality immunization services and the country's immunization policy is based on the right of a child to receive timely immunization.

"Sri Lanka invests in quality vaccines which are pre-qualified by the WHO and registered. Our objective is to safeguard the quality and potency of the vaccines to ensure adequate immune development in each child", the President told the Summit.

Emphasizing the importance of the resumption of childhood vaccination as a priority in the context of the COVID19 pandemic, he said the challenge ahead of Sri Lanka was to continue maintaining the quality of the National Immunization Programme and the timely introduction of newer vaccines as the need arises.