---
Such patients carry only dead particles
As of last evening 1,371 had recovered
Have to undergo a thorough medical examination before integrating themselves into society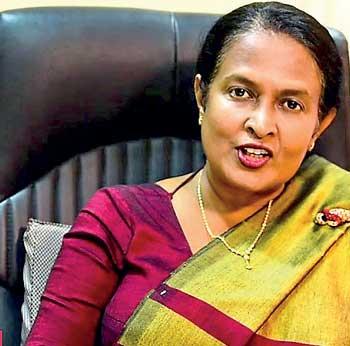 By JAMILA HUSAIN
Patients, who recover from COVID-19 but test positive to the infection again after being discharged will be carrying dead particles of the coronavirus and cannot infect others, Deputy Director General of Health Services (DDGHS), Dr. Paba Palihawadana told Daily Mirror yesterday.
Referring to the patient from Anuradhapura, who after recovering from the disease had tested positive to the virus again, she said the patient was under self-isolation after being discharged and had shown COVID-19 symptoms within 24 hours after reaching home.

Dr. Palihawadana said those who recover from the disease but test positive again carry only dead particles and are unable to infect others so there is no threat of a community spread or second wave emerging from them."Once recovered, the strength of passing on the infection is broken. So there is no threat of a re-emergence," she said.

Currently the patients, who had recovered when discharged from hospital have to undergo a mandatory 14 day period of self-quarantine at their homes and are checked daily by medical officers who visit them. They then have to undergo a thorough medical examination before integrating themselves into society.

As of last evening, of the 1,900 patients tested positive, 1,371 had recovered while 531 patients are under medical observation.

The Hambantota General Hospital has the highest number of patients followed by the IDH and the Welikanda Base Hospital. Patients are also being treated at other base hospitals and the army hospital in Panagoda. .
Currently the patients, who had recovered, when discharged from hospital have to undergo a mandatory 14 day period of self-quarantine at their homes and are checked daily by medical officers who visit them
Hambantota General Hospital has the highest number of patients