---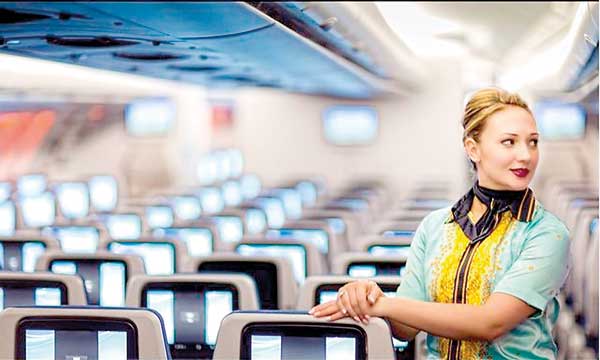 Kuwait Airways, the national airline of the State of Kuwait, has completed its first stage of the fleet development.

Kuwait Airways received its seventh and last Airbus A320 CEO aircraft, as the outcome of the agreement of leasing 12 Airbus of similar type. This marks the start of the major fleet renewal plan.

The A320 single-aisle jetliner family is the world's best-selling single-aisle aircraft family and its versatility will support Kuwait Airways' range of services.

The airline has also decided to equip its new A320 fleet with Airbus' innovative Runway Overrun Prevention System (ROPS) technology. This on-board cockpit technology, which Airbus has pioneered independently over several years, increases pilots' situational awareness during landing, reduces exposure to runway excursion risk and if necessary, provides active protection.

In addition, passengers are given the privilege to access other services such as satellite live television broadcasts, safety instructions in their own language, outside live views from landscape cameras, international news or connecting flight information. The integration of the latest generation IFE platforms into the seat preserves passengers' legroom and also gives them the ability to connect their own Personal Electronic Devices, such as a smartphone, tablet or laptop, to the screen in their seat, whilst benefiting from the high-quality audio headsets and viewing comfort of the larger screens available onboard.

Incorporating all of the benefits, the new A320 includes 18 inch wide seat standard for un-matched passenger comfort, and extra wide aisle for faster boarding and highly efficient in-flight service. Kuwait Airways will be operating a younger fleet of aircraft in future to cater its customer with comfort while enduring their journey.

The new aircraft, which has been leased by Kuwait Airways recently, has a total of 130 seats with 114 Economy Class and 16 Business Class seatings. Kuwait Airways has added these New A320s to Amman, Bahrain, Beirut, Cairo, Dammam, Doha, Jeddah, Medina and Riyadh Middle Eastern sectors. Further, Kuwait Airways has received its second A330 in part of the fleet renewal plan.