---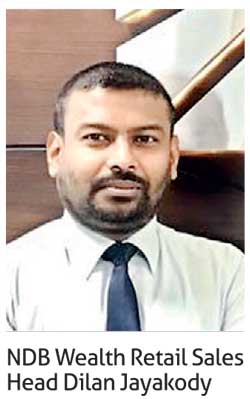 With Christmas almost upon us, there is a tendency to spend too much on gifts, which only benefit your children over the very short term.

However, with regards to children especially, this festive season is actually the best opportunity to show that you not only care now, but also will continue to care in the future.

This is particularly important since, when a child ages, his or her dreams grow accordingly. So a perfect gift for any child is in fact an investment in a financial plan that is not only smart and effective but also meets a child's needs over the long term. Growing along with your child, with their educational and career aspirations always top of mind, is the NDB Wealth Money Plus for kids savings plan.

Money Plus for kids, from expert financial planner NDB Wealth, has particularly been designed to give your child, and you, a hardworking savings plan that give attractive returns.

Investing in Money Market Funds, which are ideally suited for those who are unsure where to begin, these plans can empower you to take charge of your future. Simple to invest in, and easy-to-use, these plans earn significantly more than traditional bank savings accounts locally, with the income reflected in the daily price.
"The NDB Wealth Money Plus or kids is a great savings plan since it truly puts growing children and their dreams first. And the only benefits that truly matter are attractive rates of return and financial security, which to my mind always trumps any scheme that currently offers free gifts or trinkets to attract bank deposits," said proud father NDB Wealth Retail Sales Head Dilan Jayakody.

Visit the NDB Wealth website to reviews options for children, women, families and even retirement income. One can also try out the website's 'Auto Wealth Planner' function, to custom design a plan that meets his/her individualised financial needs. Or, call/visit NDB Wealth to speak to a Relationship Manager, to benefit from a greater level of personalised service.