---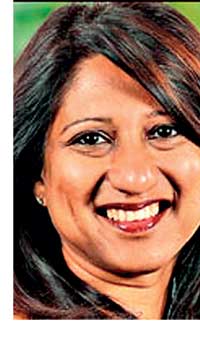 Nations Trust Bank PLC (NTB) saw its June quarter (2Q16) net profit narrowing by 10 percent year-on-year to Rs.685.9 million or Rs.2.97 a share as the growth in loans slowed and margins thinned amid rising interest rate scenario, the interim results showed.

At yesterday's trading close, the NTB share ended 10 cents or 0.12 percent lower at Rs.81.
The bank which once thrived on high yielding leasing and credit card portfolios which composed of almost 34 percent of the loan book saw subdued growth in leasing as higher loan-to-value ratio and higher interest rates shattered the dreams of owning a motor car by the country's baspiring middle class.

The loan book growth during the six months ended June 30, 2016 (1H16) was a moderate 6.5 percent or Rs.7.8 billion. The bank has a loan book of Rs.128.1 billion. New leases rose by Rs.900 million while outstanding credit card balances rose by Rs.240 million.

Sri Lanka's banks and finance companies had an easy ride on higher vehicle leasing last year.
The slower growth in loans is also due to contraction in the corporate book at NTB.

When the interest rate rise, banks either price up their low yielding loans or recall them to re-lend at higher prices. But the lack of liquidity in money market has compelled even the corporates to borrow at higher rates.
Source said even some of the larger finance companies were borrowing from banks at rates as high as 15 percent to 17 percent to re-lend to their customers.

"It has been a very challenging first 6 months for us, particularly with the narrowing of net interest margins impacting our core fund based income," NTB CEO Renuka Fernando said.
NTB was enjoying the industry's best net interest margin few quarters before the government brought the curtains down on vehicle financing and consumption related lending.
The faster rise in cost of deposits than in loans saw the bank's net interest margin compressing to 4.95 percent from 5.46 percent six months ago.

The deposits grew by 5.8 percent or Rs.7.9 billion to Rs. 137.1 billion but the low cost, current and savings account ratio (CASA) fell to 30.6 percent from 32.4 percent six months ago as the low yielding savings accounts shifted to high yielding term deposits.

The net interest income growth slowed to just 5 percent year-on-year (yoy) to Rs.2.4 billion.
The net fee and commission income had a growth of 15 percent yoy to Rs.837 million supported by cards, trade and customer foreign exchange businesses.
Meanwhile, the bank made a loss of Rs.141. 4 million on its trading book against a profit of Rs.52.7 million a year ago.
The bank said it was due to, "unfavourable impact arising from foreign exchange funding SWAPs".
The impact from the bank's trading portfolio which consist of gilt-edged securities and equity investments have been minimal, according NTB. Specific provisions against possible bad loans have been lower due to, "a one-off provision made on account of specific facilities in the previous period".
General provisions are also low demonstrating the quality of the loan portfolio.

However, the gross non-performing loan ratio edged up to 2.82 percent from 2.77 percent in December 2015. Prudential indicators – Tier I and Tier II capital adequacy ratios fell to 9.89 percent and 11.54 percent, respectively, closing in the regulatory minimums.

Tier II capital adequacy ratio could cap the growth in the absence of the fresh capital as the regulatory minimum is 10 percent.
As of June 30, John Keells Holdings PLC held 20 percent stake in NTB followed by HWIC Asia Fund with another 15 percent stake. Meanwhile for the 1H the bank posted a net profit of Rs.1.28 billion or Rs.5.54 a share, an increase of 2 percent from the same period last year.