---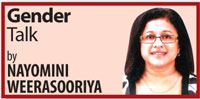 Isabella Barrett is just six years old – I would expect her to enjoy playing with her Barbies, go for ballet classes and enjoy school, as my own six-year-old does. But Isabella is different – she belongs to the elite class of child millionaires who has won toddler beauty pageants and continue to command TV appearances. In Isabella's case, she just launched a children's make up and jewellery line worth one million dollars!

Worthy mini mogul

Isabella, a former Toddlers and Tiaras star, is today a mini mogul and a beauty queen worth millions. She is only six but that does not deter her or her ambitious parents from wanting more and more.

"What's not to like about being a millionaire?" Isabella told media, "I'm a superstar, I have my own jewellry line and I just love being the boss. I never lose at anything and almost every pageant I enter, I win. But what I love more than anything is shoes. I have over 60 pairs."

Together with her mom, Susanna, Isabella co-owns Glitzy Girl, a company that markets lip gloss, velour hoodies and charm bracelets that target girls in her age range. Her mother told media that the company grew even as her daughter's beauty pageant wins grew.

Packed with endorsement deals and sponsorships, Glitzy Girl and her owners are very rich. But how does it all figure out with Isabella's tender age… what values can her mother share with this child, who has had a taste of money and fame even before she could understand fully the meaning of it all?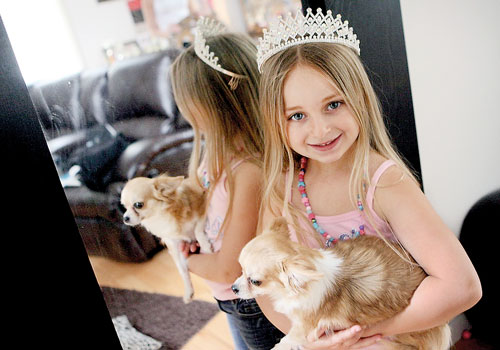 Consumerism has already consumed America and the rest of the world. Children cannot escape its wrath either – pushed ever so often by parents and business handlers, children who are talented and good looking are nothing more than innocent pawns in a game that promises money and power, catering to greed and the desire to acquire more and more.

Early celebrity life

Young Isabella also goes to school, in case you are wondering, but has given up pageants for now (she has won almost all of them in her age category but will enter more when she becomes a teenager).

While going to school, she also works on her business matters, takes language lessons and appears on TV shows and gigs and models – she has also launched a singing career on the Ryan Seacrest show – she socializes with other children of celebrities.

Her mother believes – perhaps mistakenly – that her daughter knows to draw a line between who she really is and her alter image as child star. The mother says they save up most of the money but they do allow her some privileges such as 'splurging a few hundred dollars' at a time.

Isabella 'drives' a mini Cadillac, orders lobster in restaurants and loves her designer shoes by Michael Kors. Susanna spares no expense when it comes managing her daughter's career – a voice coach, makeup artists, spray tans, hair appointments and even made-to-measure fake teeth are all included!

But how does this play out in a country where celebrities such as the Kardashians and Honey Boo Boo became famous merely because they have opted to put their lives on reality TV? Honey Boo Boo and her overweight mother became overnight sensations on TV with their reality show, which lacks substance and even a plot, except to follow the moves of the family.

Tracy Hyland, a national certified pageant judge who has been in children's pageants with her daughter for over 20 years and was recently criticized for arranging a pageant at a school in South Carolina says that she thinks it is wonderful as a parent to watch her child on the stage. For her, it is the same as watching a child win in sports, a drama competition or swimming.

Possessing the 'It'

For most part, it is merely good business opportunities for mothers hungry to market their children's talent and skill. The world is a market place – and they do not mind selling what they can to get there.
The USA is not the only country where talented children can be marketed successfully by parents. Here in Sri Lanka, we have talent shows and singing competitions on TV where children are showcased.

I saw one on local TV in which the children were exact imitations of adults, complete with sleek hair and costumes, singing adult songs that sounded as if they have been robbed of their childhood aspirations and dreams.

When you have a talented child, it seems natural for most parents to want to showcase that child. It may start out with the best of intentions but we all know how tall greed can become- even as a parent.

But children are not corporate moguls and neither are they superstars – they must be allowed to be children, enjoy childhood pursuits and be children while they still can.

To force them to enter an adult's world before their time – even if it makes good business sense – is a crime. Such children often experience an early burn out and find that they can become lonely adults who crave what they have missed out while growing up.

But we live in a world that is driven by consumerism. And it will take a very strong parent to say no to the opportunity to market the talent of a child whom the world will label as possessing the 'It' as Susanna says it was with her daughter.

(Nayomini, a senior journalist, writer and a PR professional, can be contacted at nayominiweerasooriya@gmail.com