---
R. M. P. Dayawansa, Assistant General Manager (AGM) – Personal Financial Services, Hatton National Bank, in an interview with Daily Mirror, talks about Sri Lanka's biggest and most popular deposit draw scheme, Pathum Vimana. Excerpts: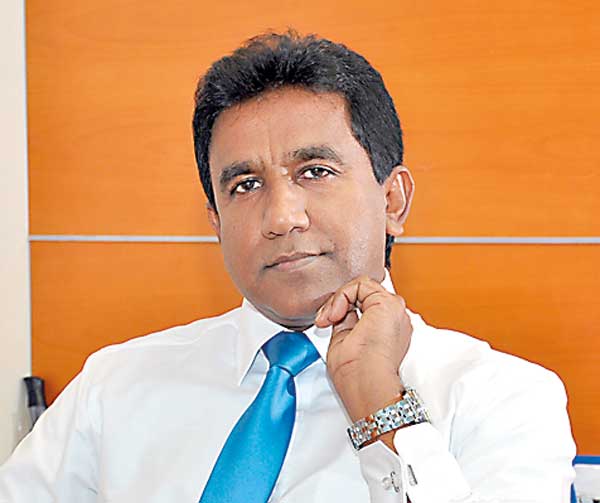 Q:

Can you give us a brief description on the history of HNB Pathum Vimana?
Pathum Vimana was launched by Hatton National Bank in 1993. HNB was the first commercial bank in Sri Lanka to introduce such a savings rewards scheme to incentivize savers in the whole country. Over the years, it has proven to be the biggest, most attractive and most popular deposit draw scheme in the country which has encouraged customers to save regularly and has rewarded countless Sri Lankans with amazing prizes worth hundreds of millions of rupees.




Q:

What is HNB Pathum Vimana all about, and can you explain the process a client has to follow to become eligible for it?
The draw is based on a computerized lottery system and is open to all existing and new Pathum Vimana account holders who maintain the minimum balance requirement. This is a wonderful opportunity for them to win fabulous prizes worth millions of rupees in addition to receiving attractive interest rates.
There are various draws conducted during 2012 as well; such as the Year End Premium Draw, Year End Grand Draw, Year End Car Draw, Divi Diriya Draw, Harvest Draw, Year End Branch Based Draw and Weekly TV Game Show. The prizes on offer are reviewed annually and this year, the year-end draws offer a luxury Mercedes Benz, a house worth over Rs.10 million and a Hyundai Tucson SUV as the top three prizes. The wide array of other attractive prizes customers stand to win are a Dimo Batta, a tractor, dinner sets and cash awards.

HNB has also introduced a new draw under this scheme, namely the "Dividiriya Draw" targeting Small and Medium entrepreneurs while special gifts are on offer for them. The Harvest Draw targets the farmer community. There are about 4,000 prizes on offer during this year to encourage savers. We are happy that HNB Pathum Vimana has changed many people's lives during the past two decades.

The process is also very simple. Regular Savings Accounts, Senior Citizen's Savings Accounts, Minor Savings Accounts such as Singithi Kiriketiyo, Singithi Lama, HNB Teen and also Personal Current Accounts are eligible for the Pathum Vimana draw scheme. Customers can visit any HNB customer centre ( 243 at present) island-wide and open and maintain an account with a minimum balance of Rs.10,000 to be eligible for the Pathum Vimana draw. Depositors who maintain higher balances will have multiple chances of winning as well as additional gifts such as world tours, household items and free fuel for a year. To be eligible for Year End Premium Draw, a balance of Rs. 100,000 in a savings account or Rs.50,000 in a current account should be maintained and the winner of the luxury house can also opt for cash.



Q:

How does Pathum Vimana differ from other competitor products and what is unique in it?
The uniqueness of the HNB Pathum Vimana deposit draw scheme is that HNB has been able to sustain it satisfactorily for 20 years. Some other commercial banks have followed this rewards concept but had to abandon it after some time. There were also some banks which re-launched the scheme but could not sustain.
We have invested substantially on HNB Pathum Vimana to build the brand through integrated marketing communications over the years. The public awareness about it is very strong. In an island-wide survey conducted by The Nielsen Company Lanka (Pvt) Ltd., the global marketing research firm, Pathum Vimana emerged No. 1 as the best known brand amongst banking products. In fact, Pathum Vimana has added a lot of value to HNB's corporate brand.