---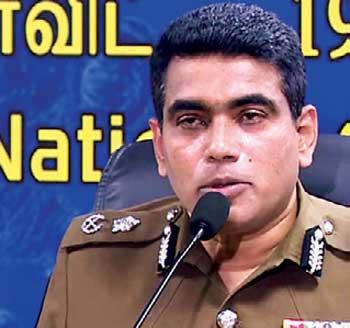 By Darshana Sanjeewa Balasuriya
Legal action will be taken against those who fail to maintain social distancing in public places, DIG Ajith Rohana said yesterday, adding that Health Services Director General Dr. Anil Jasinghe issued a circular granting police the authority to arrest individuals who did not follow such norms.
"People need to maintain social distancing in public places including banks and supermarkets. Those who violate social distancing regulations will be arrested and produced in court. Only those who arrive and leave for their workplaces, provide essential services or attend clinic and emergency treatment are permitted to enter Colombo and Gampaha Districts," he said.

On a different note, he said police would inspect CCTV footage at workplaces from time to time in order to monitor if employees maintained social distancing while at work. "The intelligence unit will archive video recordings of social distancing activities so that the police can produce such footage in court if necessary. Since curfew is in effect, some 55,000 police officers are on duty," he said.
The intelligence unit will archive video recordings of social distancing activities so that the police can produce such footage in court if necessary