---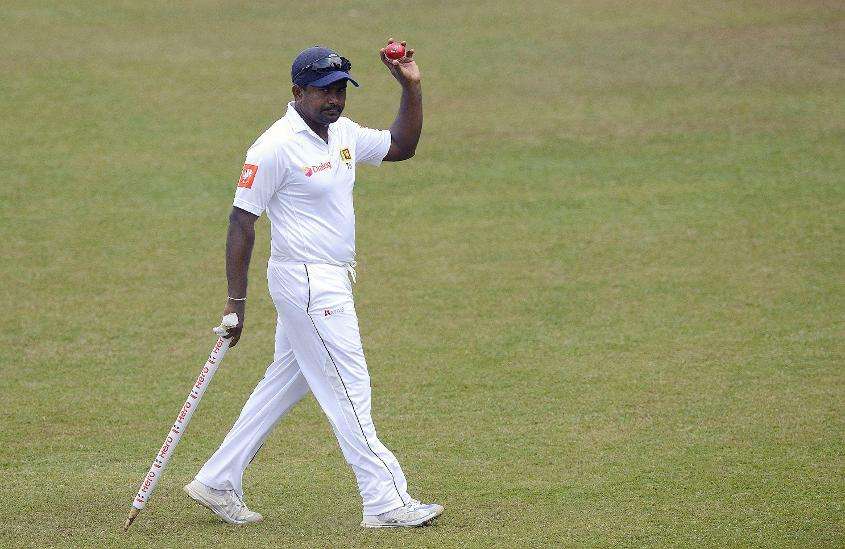 After powering his side to a series win over South Africa, Rangana Herath, the Sri Lanka spinner, is already looking forward to giving his best against England, in what he says will be his final series.
The upcoming series against England would likely be his last one, Herath had said earlier this month, and reiterated that decision after the 2-0 sweep against South Africa on Monday, 23 July.
With figures of 6/98 in the final innings, Herath wrapped up the South Africa innings for 290, as the visitors were beaten by 199 runs in the second Test at the Sinhalese Sports Club Ground (SSC) in Colombo.
The Sri Lankan veteran was happy with his side's performance, especially the spinners'.
"Winning the game and winning the series, against the No.2 side, [I am] very pleased with it," Herath said after the match. "[At SSC] the harder ball gives a bit of assistance for the spinners. Spinners bowled really well throughout the series."
Speaking about his retirement, Herath, 40, said: "I know everybody has a time to go. That's why I have decided to stop playing cricket. Hopefully, in the series against England, I will do my best."
Theunis de Bruyn top-scored for South Africa with a fighting 232-ball 101 Theunis de Bruyn top-scored for South Africa with a fighting 232-ball 101
Despite South Africa's loss, Faf du Plessis, the South Africa captain, was all praise for Theunis de Bruyn, who scored a fighting 101 in the final innings, and Keshav Maharaj, who took a record nine-wicket haul in the first innings.
"Yes the guys played well. Theunis played an exceptional knock and he showed it was possible to get big runs in these conditions," said du Plessis.
"But, congratulations to Sri Lanka. They were the best teams in the last eight days of cricket, and in all departments, batting and bowling. We have some lessons to learn but we did manage to put in some good performances. Kesh got a nine-for and I think it is a South African record. He has got a bright future ahead of him."
Du Plessis added that in the Sri Lanka conditions, all his side needed were steady partnerships from their batsmen. "That's what you need in these conditions. I think if you look at Sri Lanka's batting, there weren't six or seven guys putting runs on the board, there were just one or two," he pointed out. "And that is all you need. 50 or 60 here counts as a lot of runs in these conditions.
"But right through the series, we failed to get partnerships. I think we only got three partnerships of 50 and above in the whole series and obviously, that is quite low. But once again, you have to give credit to the opposition, they were able to put us under pressure for long periods of time."
The series loss left South Africa with much to think about. Not playing an extra spinner in sub-continental conditions is one thing that will play on du Plessis' mind.
"Yes, in the hindsight, looking at these conditions, we definitely would have played an extra spinner," he admitted. "Our thinking was it is an abrasive surface that the ball will reverse. But there was no reverse swing in the innings.
"So once again, it is a lesson for us to learn and maybe when we come to the sub-continent next time, we will try to compete and maybe pick an extra spinner because honestly, the conditions are very dry."