---
The Sri Lankan veteran left-arm spinner Herath will be the only active Test cricketer who debuted in the 1990s "It (being the oldest) does not bother me. The passion is there and I am still playing and love the game, which is more important"
Two senior members of the Pakistan Cricket Team Misbah-ul-haq and Younis Khan who have announced their retirement as of next month, following the ongoing series against the West Indies, will pave the way for Sri Lankan veteran Rangana Herath to claim another Test honour. The Sri Lankan veteran left-arm spinner Herath will be the only active Test cricketer who debuted in the 1990s.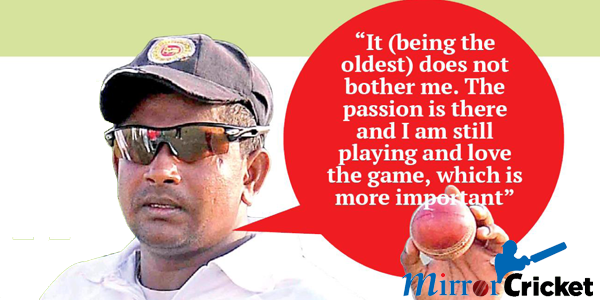 "Oh.. is it so...?" he laughed when this was brought to his notice.
Herath, 39, made his Test debut against Australia at Galle in 1999, two years before Misbah-ul-haq (43 years) and one year before Younis Khan (39 years) played their first ever Tests.
"It (being the oldest) does not bother me. The passion is there and I am still playing and love the game, which is more important," Herath said.
"It is easy for the batsmen to have longer playing days than the bowlers. This is because bowlers are more prone to injuries. And especially the percentage of fast bowlers getting injured is more than the normal injuries by other players."
"However, I have no regrets to be a bowler. I enjoy the game," he added.
"I have not decided on my retirement plan. I have not set any target for the wickets, but yes, I would be happy to achieve 400 Test wickets."
Herath is 27 short of this landmark.