---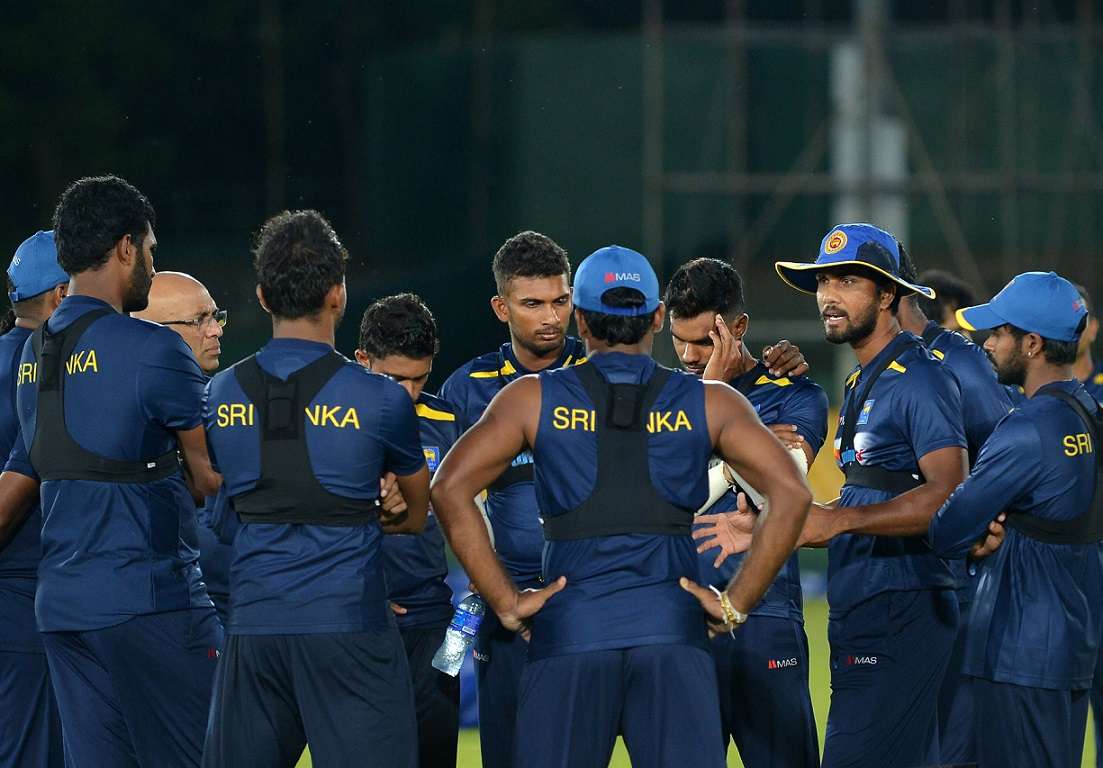 by Champika Fernando
Their embarrassing exit from the Asia Cup may still haunt them but Sri Lanka, struggling for form and to find a settled line-up before the World Cup, will have a another opportunity to define positions and tactics when they take on England in a five-match ODI series starting Wednesday in Dambulla.
This, however, will be no easy task for the home team. Their confidence levels have hit rock-bottom following a series of defeats spread across one-and-a-half years, particularly to those against Bangladesh and Afghanistan at the Asia Cup.
The recent performance has caused suspicion that the Lankans have succumbed to corruption. A high profile investigation by the game's global gate-keeper—the International Cricket Council—is now underway. It is against this backdrop that the hosts take on England, now the world's number one-ranked limited over side.
England have been on a roll in recent years. Fourteen wins to five losses in 19 matches in 2018 makes them one of the most reliable sides in limited over cricket. This is besides their 15 victories in 20 games last year. This level of consistency, as the English skipper says, is the result of a well thought-out process, something their weak opponent is paying a heavy price for not putting in place.
"It's been quite a long process, well thought-out, well planned," said Eoin Morgan, at the launch of the ODI series in Colombo. "But I think, to a point, to execute it we still have a long way to go. It's taken us three-and-a-half years to get to where we are, but I think we're getting to the most important part of what we've been planning towards."
England enlisted former skipper Andrew Strauss as the Director of Cricket in May 2015, nearly four years ahead of the 2019 World Cup. Strauss has overseen the development of England into the world's leading ODI team, while the Test side beat Australia in a home Ashes series before losing Down Under.
England's coach Trevor Bayliss paid tribute to Strauss at a press conference in Colombo. "His ability to plan and help us plan in going forward has been first class and that's given us, the management and coaching of the team, a great help," the Australian said.
By contrast, Sri Lanka is in dire straits. Aided by politicking, administrative bungling, corruption, infighting in the dressing room and even possible match fixing, the game has crashed so much that the players have lost their faith in the system.
While rest of the world launched their World Cup campaign well in advance, Sri Lanka is yet to pull the trigger. Embroiled in endless controversies, the board has put little thought into the game and, nine months away, are yet to settle on the core group of players who will travel to England for the tournament.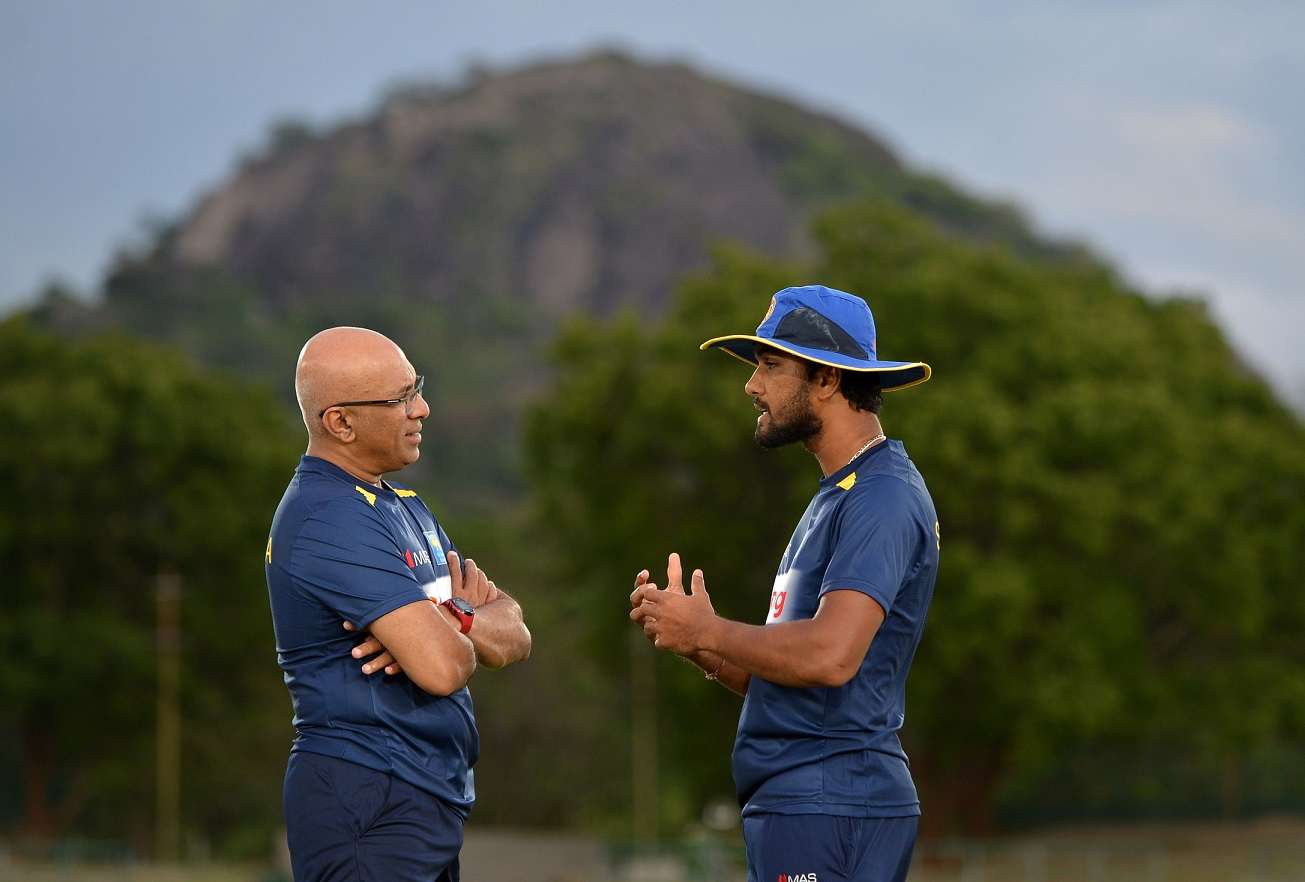 Just last week, selectors not only sacked the designated World Cup skipper, Angelo Mathews, but dropped him from the upcoming five-match series citing fitness issues–despite knowing he is crucial to Sri Lanka's success at the event.
Chandika Hathurusingha, head coach, believes, however, that he can select the core group at the end of the England series. He has said this before but failed to follow through, owing to the lackadaisical performance of the players.
"It is always good to measure yourself with the best," Hathurusingha said in Colombo. "At the end of this series, we will know where we are at this stage, looking towards the World Cup."
A positive result against England will be a huge morale booster for Dinesh Chandimal, the new ODI captain, and his charges. But whether Sri Lanka have the firepower, the will and the energy to outsmart such a self-assured team remains doubtful.
"All the players are focused on their job at hand," said Chandimal. "If we can finish the series on a positive note, it will be a huge boost to our confidence."
England struggled during their previous visit to the island, losing a seven-match series 5-2. But that was a young side that was in a rebuilding phase, competing with a quality Sri Lankan side that included the likes of Mahela Jayawardena, Kumar Sangakkara and TM Dilshan who were at the top of their game. But they will expect nothing less than a series whitewash this time, given their meteoric rise and the steady fall of the Lankans.
Apart from a well-balanced team which includes two quality spinners in Moeen Ali and Adil Rashid, England also have the services of two coaches with local knowledge: Trevor Bayliss, who as Sri Lanka's head coach from 2007 to 2011; and Paul Farbrace who worked as his deputy before taking over as head coach briefly in 2014. This will give them a significant advantage as they look to carry on the momentum they have built over the last two years.
For Chandimal and his team, this will be a test of character. Only a consistent performance will put them in good stead for the World Cup and, more important, win the hearts of the cricket loving public who are desperate for some success.
ODI Schedule
October 10: 01st ODI (D/N) at Dambula
October 13: 02nd ODI (DAY) at Dambulla
October 17: 03rd ODI (D/N) at Pallekele
October 20: 04th ODI (DAY) at Pallekele
October 23: 05th ODI (D/N) at R. Premadasa
October 27: Only T20I( D/N) at R. Premadasa