---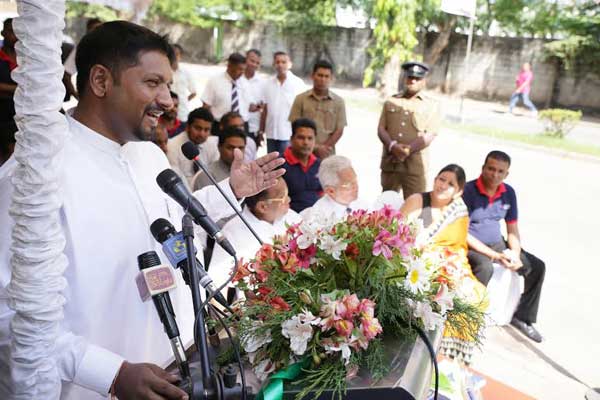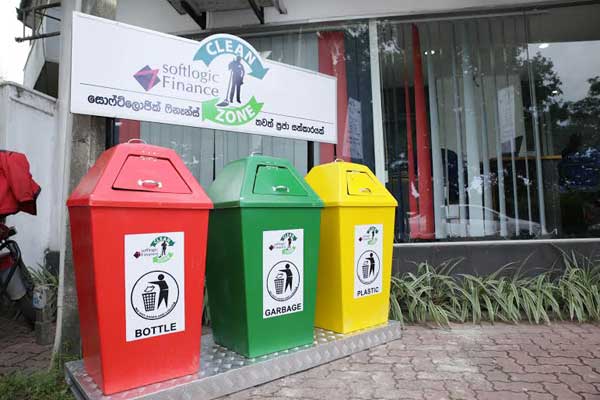 By Zahara Haris
Showcasing the importance of keeping the environment clean, Softlogic Finance took another step to show their responsibility towards the society by launching "Softlogic Finance Clean Zone" at the Colombo city office recently.
Through this project garbage will be effectively disposed and it is expected to cover and maintain around 500 Meters of the surrounding area of the Softlogic branches. The company has placed three separate bins in front of each branch labelled Garbage, Bottle and Plastic.
Speaking to Daily Mirror, Nalin Wijekoon, CEO of Soft logic Finance said that that they are planning to launch this project in all their branches during the year.
"We have 19 branches all over the country, all these branches surrounding area around 500 Metres, we want to keep clean and maintain, so we employ people daily, every hour to go and collect garbage from residence places, at the end of the day to hand over to the municipal or the urban council daily."
"We already have started this at Nawala branch, second one we started at Senkadagala branch and this is the third one at Colombo city office. During the year we are planning to start in all nineteen branches" he said. Also he told that they are expecting to open 14 more Softlogic branches island-wide by this year.
Public too can contribute towards this by disposing garbage in the appropriate manner.
Soft logic Finance is a licensed finance company under Finance Company Act No 78 of 1988 as well as a specialized leasing company, licensed by the Central Bank of Sri Lanka under the Finance Lease Act
of 2000.
The event was attended by State Minister of Defence Ruwan Wijewardene and Mayor of Colombo A J M Muzammil.