---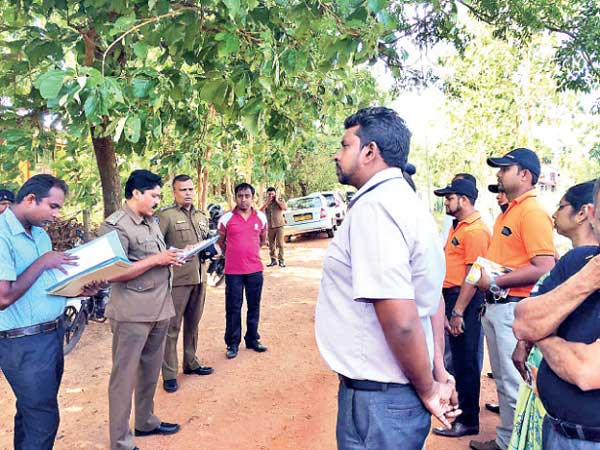 Union Manushyathwaya, the corporate social responsibility (CSR) brand of Union Assurance (UA) took another important step recently with the launch of a national programme titled 'Union Manushyathwaya – National Dengue Awareness Campaign'.

The main objective of the campaign was to mobilise UA field and office staff together with Divisional Ministry of Health (DMOH) officers to raise awareness among the public to control and prevent dengue in light of the high number of incidents being reported following the recent rains and floods.

All UA branches and respective Divisional MOH offices came together to execute this initiative. A special leaflet was developed with the assistance of the National Dengue Control Unit. A 1-2- km area was identified in and around UA branches where the DMOH office staff including PHIs visited houses to conduct inspections and raised awareness. Approximately 4,000 life insurance advisors of UA along with the MOH office staff, PHIs and volunteers joined this programme. As a result of their efforts, 61 programmes were carried out simultaneously on a single day, which was a huge success.
"We decided to execute this campaign considering the prevailing situation in the country," stated UA Director/Chief Executive Officer Dirk Pereira.

"The support and positive feedback received from the DMOH offices were very encouraging and we look forward to carrying out similar programmes with them in the future."
"The Public Health Department has worked with Union Assurance over the years. As a private organization they have been actively supporting our initiatives on dengue awareness and it is indeed commendable to see their involvement to eradicate Dengue," said Colombo Municipal Council Public Health Department Chief Medical Officer Health Dr. Ruwan Wijayamuni.

Union Assurance Life's expressed goal of creating healthier and secure communities is in line with its overall ethos of building partnerships with its customers based on the delivery of transparency, respectfulness, and convenience. The company will continue to deliver on its promise of trust, with more programmes designed to foster healthier communities in the future. These efforts are further strengthened under the banner of 'Union Manushyathwaya', and Union Assurance believes that its contributions to society will continue to go from strength to strength.