---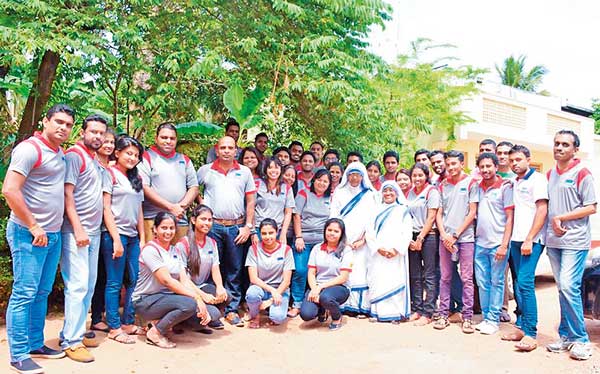 LOLC Group HR team at the Missionaries of Charity Sisters of Mother Teresa 'Shanthi Nivasa' home for the elders in Mattakkuliya
The Human Resource Division of the LOLC group organised its annual CSR project at the Missionaries of Charity Sisters of Mother Teresa 'Shanthi Nivasa', Home for the Elders in Mattakkuliya.
This hospice is home to 85 elderly males and females. LOLC officials distributed much-needed provisions and discussed with the elderly home authorities for possible extension of assistance in the future too.

The event was held under the patronage of LOLC Group Head of Human Resources Pradeep Uluwaduge. All members of the HR division also participated in organising all aspects of this project.
All donated provisions were obtained from generous contributions made by the staff members and various other divisions of the group. It helped to fulfil some of the immediate requirements of this home for the elders. Currently, there is a vast need at the home for various requirements of its inpatients, which they find difficult to fulfil. Therefore, the HR division of the LOLC group cordially urge those in the corporate community to extend their cooperation to fulfil the much-needed requirements of this elderly home.

During the previous years too, LOLC's HR division conducted their annual CSR event in addition to the group's main CSR initiative, "LOLC CARE" through which the company jointly manages the Madiwela Special Education and Home for Boys with the support of the National Council for Child and Youth Welfare (NCCYW).