---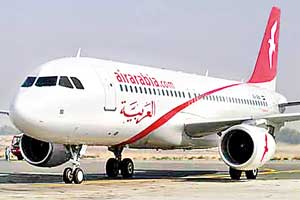 Air Arabia now offers nine weekly flights to Sharjah from Colombo.

Air Arabia, the first and largest lowcost carrier (LCC) in the Middle East and North Africa announced recently that the airline has increased the frequency of flights from Colombo to UAE to nine flights a week.

Two additional flights depart from Colombo on Monday and Friday at 19:40 (local time) to arrive in Sharjah at 22:30 (local time). Flights depart from Sharjah on the same days at 13:00 (local time) to arrive in Colombo at 19:00 (local time).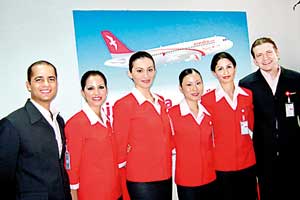 Air Arabia started its operations to Colombo on January 2004. The carrier has developed into one of the most comprehensive airline networks serving the Indian Subcontinent and Central Asia from its primary hub in Sharjah. The airline offers great connectivity to the GCC and Levant region.

Air Arabia offers unique services at affordable and competitive prices and provides value for money. The company is renowned for its on time performance and also extends land arrangements and visa assistance services from any of its destinations across the airline's network.