---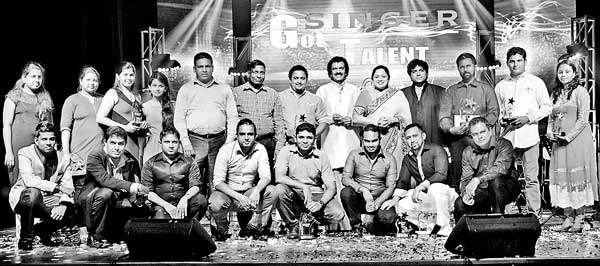 Singer employees stepped from their workplaces to showcase their star power during the recently concluded 'Singer Got Talent Season 02' competition.

This was the second time Singer Sri Lanka offered its staff an exciting opportunity to showcase their talents ranging from singing and dancing to playing instruments, encouraging staff across all business units to participate.

Singer management realized the company harboured a wide range of gifted performers among its staff members and the Singer Talent Show was conceived to recognise employee talents, boost employee engagement and encourage a work life balance.

Speaking after the event, Singer Group CEO Asoka Pieris said, "At Singer we are always committed to creating an environment that fosters our employees' potential. Singer's employees demonstrated amazing unique artistic talents on stage tonight with each performer showcasing a distinctly personal style."
Selection for Season 02 contestants began in June with the first round taking place at the Singer (Sri Lanka) Management office where employees showcased their talents; singing solos, duets and in groups and playing instruments.

Sixty Singer employees representing subsidiaries - Singer Sri Lanka, Singer Finance, Singer Sri Lanka Factory and Regnis Lanka PLC participated in true company spirit.

The judges nominated 25 singing soloists, six duet performers, three singing groups and two employees performing an instrument to proceed to Round Two.
The exciting Second Round was also held at Singer (Sri Lanka) Management office in August with 12 singers, four singing duets, two singing groups and two instrument items chosen for the grand finale.