---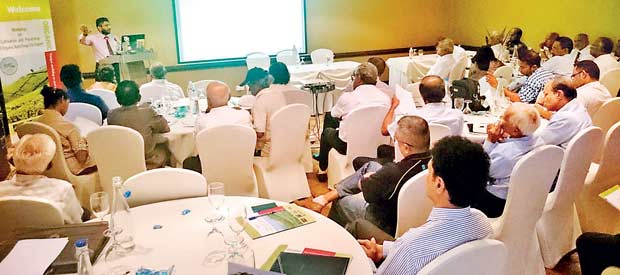 Global Salam in giving priority to agricultural investments has developed a unique "forward sale" (Salam Contracts) model to promote the growth of agricultural exports by an alternative method to farmers to sell their organic goods for specific international markets in defined quantities at prearranged prices.

Global Salam has taken the initiative with the structuring expertise of Asset Link Ltd to introduce "Salam Contracts" and innovative methods to farmers who may not be able to have access on their own. Global Salam offers growers farm inputs, equipment and technical advice to maintain commercial and consumer requirements of international buyers such as freshness, quality, origin and presentation of agricultural goods and consistency.

Speaking to the press Amintha de Silva CEO of Global Salam said "Salam Contracts are need of the hour to assist international buyers gain a stronger hand in production, quality control and pricing, while farmers benefit from guaranteed income and market access".

Hussain Buhary, CEO of Asset Link Ltd, voiced his excitements on Salam Contracts at the "Workshop on Cultivation and Processing of Organic Agro Crops for Export" held on October 14, at the JIAC Hilton Residencies saying that "Salam" is an Arabic terminology, referringto an alternate forward sale contract that is structured on ethical grounds, especially eliminating the uncertainty and ambiguity of the variables such as price, quality and quantity etc.

"This pave the way to resolve the working capital issues of the Lankan producers, as the international buyers would advance the payments against their future purchase", he noted. He also emphasized the need to work out these alternate models at the ground level by making these structures available to all Sri Lankans on merits, by educating the direct stakeholders, instead of limiting the discussions at different forums.

The technical advice offered by Global Salam by its most experienced team of experts is spearheaded by international support from legal scholars, agricultural experts, producers and traders to ensure "Salam Contracts" are sustainable.

The Experts panel at Global Salam comprises of Tissa Jayaweera, leading past public official and a current corporate leader, Chandani Dais Abeygunawardana, an agronomist, former head of Exports at Cargills Quality Foods and Deputy Director of Export Agriculture/Sri Lanka Export Development Board, Gordon de Silva, Former Managing Director Hayleys Exports and M.R. Omar Attorney-at-Law, Legal Consultant and Advisor to the panel. Global Salam is housed at the World Trade Center, Colombo. Amintha de Silva could be reached on email: globalsalam@sltnet.lk for more information.