---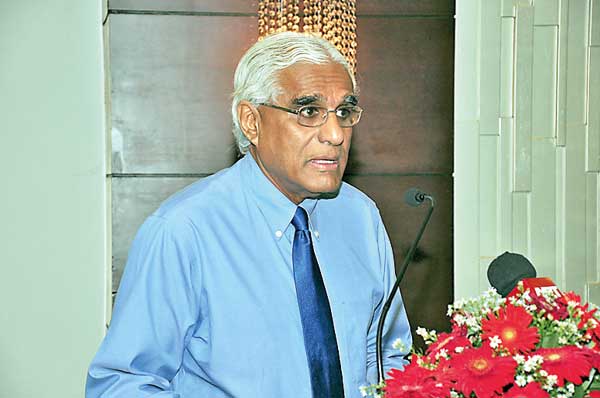 By Chandeepa Wettasinghe
The government should present the public sector with a voluntary opportunity to switch careers to the leisure sector to address an acute human resources shortage in the latter, according to a renowned economist.

"I hear we will need 200,000 or even 300,000 people in the leisure sector for tourism and hotels. Where are we going to get those people? Are we going to import them from Philippines or Bangladesh, or do we give a voluntary redundancy package to the public service?"

Dr. Indrajit Coomaraswamy questioned.
Apex hospitality bodies had been calling for more foreign universities to set up operations in Sri Lanka to address the skills shortage, while one expert, Prem Cooray, had called on the government to let the state-owned hotel school to provide existing private institutions with its qualifications.
The public service had accounted for nearly 600,000 Sri Lankans in 2004, which increased to 1.5 million by 2014 under the past regime, which had guaranteed recruitment for most state university graduates in an effort to curb youth unrest.
However, this had resulted in already unproductive public sector jobs being further divided, and ministers in the present government—while in the opposition and during the interim period—had said that the public sector was an 'eternal holiday' or a 'day-long teatime'.
Prime Minister Ranil Wickremesinghe too had criticized the bloated public sector.
Experts had said that it was the nature of the public sector which made officials lazy, as most who migrated to other countries had risen to the top of their respective fields.
Wickremesinghe recently presented a partial solution, saying that the state-owned businesses would be subjected to a Temasek model.
However, this leaves out a majority of state sector employees in government departments and the military.
"They are not necessarily lazy. Now if they're getting Rs.20,000, if they get Rs.40,000-50,000 with the service charge, there will be people who will jump on it. But some may not want to," Dr. Coomaraswamy said.
He said that between 100,000-200,000 public sector officials could be trained just for the leisure sector, but that the government should provide off-time and free training until most of the hotels currently under construction come online.
"And there might be other sectors which might come up in the future and may need people. So give them training and even the military guys may want to go into some of the technical areas," he added.The military is currently operating several luxury hotels and has crowded out the private sector in tourism activities such as air transport and whale and dolphin watching through the utilization of state resources.